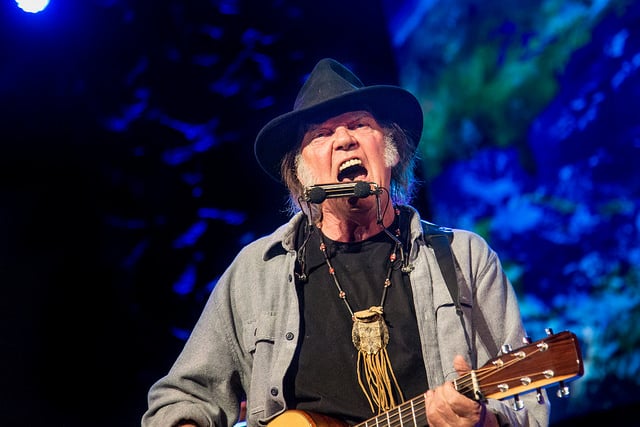 Canadian singer-songwriter Neil Young has recently announced that he is removing all of his music from streaming services. Young claims it is due to the poor sound quality that's available on different streaming services.
Neil Young has always been a critic of the sound quality of streaming sites, which made him release his own Pono music player which is said to offer high-quality audio and can store up to 1000-2000 high resolution songs.
Now, following the recent launch of new music streaming services like Apple Music and Tidal, Young has explained his boycott via a a fairly blunt Facebook post. The post reads "Streaming has ended for me. I hope this is ok for my fans,"
Young made it clear that it wasn't a matter of money saying "It's not because of the money, although my share (like all the other artists) was dramatically reduced by bad deals made without my consent". Young elaborated saying "It's about sound quality. I don't need my music to be devalued by the worst quality in the history of broadcasting or any other form of distribution".
Young then concluded the post by saying "For me, It's about making and distributing music people can really hear and feel. I stand for that. When the quality is back, I'll give it another look. Never say never."
Photo Credit: kris krüg