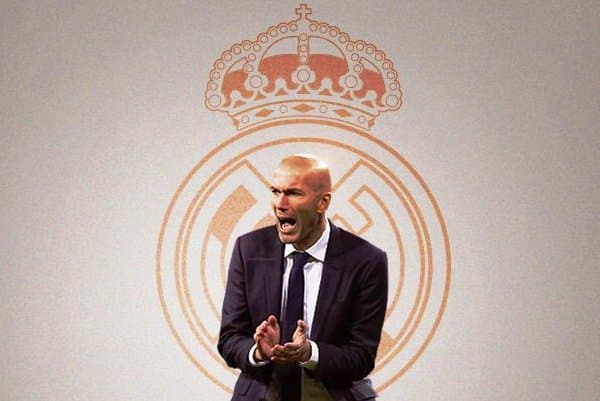 Zinedine Zidane is stepping down as Real Madrid manager.
The news comes just five days after the Spanish Giants lifted the Champions League trophy for the third season running under Zidane, but they have had a difficult domestic campaign.
They finished third in La Liga, 17 points behind great rivals and champions Barcelona. Zidane oversaw 149 games as manager of Real Madrid. He boasted a record of 105 wins, 28 draws and only 16 losses.
The Frenchman called a snap press conference at the Santiago Bernabéu and delivered the shock news that he will not be at the helm of the three-times Champions League winners for the 2018-19 season.
Zidane also became one of only three coaches to lift the Champions League on three occasions, alongside Liverpool legend Bob Paisley and his former colleague Carlo Ancelotti, and the first in the history of the game to do so on three consecutive occasions. He said:
"This is the right moment for everyone, it might seem a bit strange, but it had to be done for the good of everyone, the players, the club, and myself. This team must keep winning, and it needs a change after three years, another voice, another method of working."

I've tried to work hard, be honest, defend the club's values. I've always had the respect of my players and without that it's impossible to achieve things. My decision is my decision. It has nothing to do with the players but after three years, it's difficult to maintain such high standards. I'm a natural born winner and I love winning. I don't like losing. If I feel like I am not going to win then a change is needed. The decision wasn't that I'm going to change this player or that player. I said I'm going to leave."
Zidane: "#RealMadrid have given everything to me. I will be forever close to this club, to my club."

— Football España (@footballespana_) May 31, 2018
Zidane: Zidane: "I made this decision because I love this club, I love (Florentino Perez) and I am grateful towards him." #RealMadrid

— Football España (@footballespana_) May 31, 2018
Zidane "This is my decision. Maybe it's a mistake. But I feel it's time. If I don't think that we can keep winning then it's time."

— The Spanish Football Podcast (@tsf_podcast) May 31, 2018
8 – Zinedize Zidane won all the finals he has played as a @realmadriden manager. Adieu. pic.twitter.com/kD2FQwMbot

— OptaJose (@OptaJose) May 31, 2018