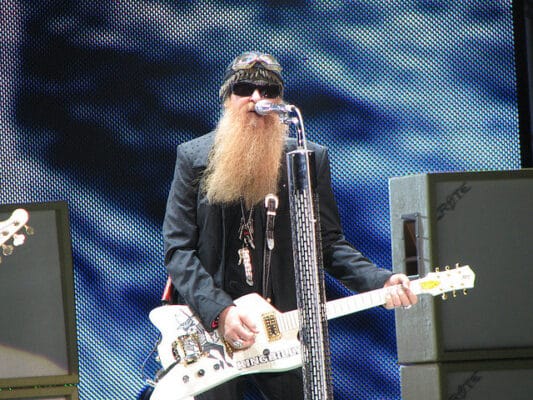 ZZ Top are set to release a brand new live album later this summer. The band's new collection is called Greatest Hits Live and it will be out on August 22nd.
The band will be giving fans a chance to hear some of their best shows, as the live album will be comprised of shows from seven countries in three different continents.
In a press release for the album, ZZ Top frontman Billy Gibbons said "We spend the biggest stretch of every year out on the road, whippin' wire, poundin' skin, and rockin' it way up."
He continued saying "This is the true document of life de la ZZ. In an abstract surrealism style, this collection is a definitive chronicle of the band hangin' together for four plus deluxe decades, getting down to do what we get to do. Enjoy and listen to loudness!"

The live album will feature 15 songs in total, each being recorded over several tours in 13 cities around the world, including New York, London, Paris, Chicago and Sao Paulo. It includes such classic songs as 'Legs', 'Cheap Sunglasses' and 'Tube Snake Boogie'.
Greatest Hits Live can be pre-ordered on CD and vinyl at Amazon and as a digital download on iTunes. It promises to capture the raw energy of ZZ Top's shows.
Photo Credit: Kasra Ganjavi