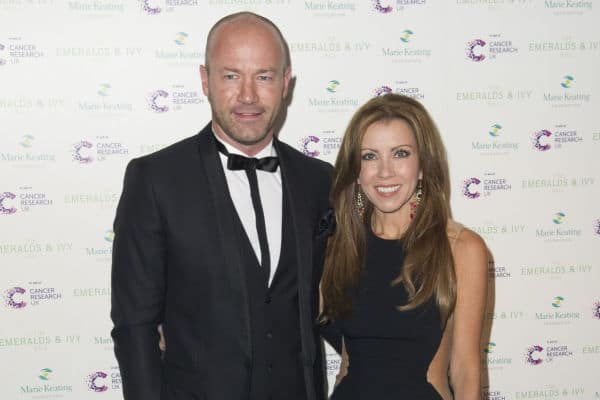 Would you like to listen to the article instead of reading it?
In light of the return of Gary Lineker to the BBC, Alan Shearer has shed some slight on the "difficult situation" that he and his colleagues have faced amid the row over impartiality.
This row occurred after Lineker was forced off air last week, after he took to Twitter to compare this much-debated immigration bill to Germany during the 1930s.
As a show of support for Lineker, the likes of Alan Shearer, Ian Wright, and others announced that they would not appear on that Saturday's edition of Match of the Day in protest.
Other employees including those that work behind the scenes also stepped away in support of Lineker, with Match of the Day being show with no theme music, or analysis that weekend.
Following this Lineker was reinstated, hosting the BBC's coverage of Manchester City's FA Cup victory over Burnley last Saturday.
"great to be here"
Returning to the hosting seat for that game, Gary Lineker said that it was "great to be here", as he joined analysists Alan Shearer and Micah Richards on air.
"I just need to clear up and wanted to say how upset we were for all the audiences who missed out on last weekend", Alan Shearer said.
"It was a really difficult situation for everyone concerned and through no fault of their own, some really great people on TV and in radio were put in an impossible situation, and that wasn't fair.
"So it's good to get back to some sort of normality and be talking about football". 
Teammates. 🙌🏻 @alanshearer @MicahRichards pic.twitter.com/H2HBwkyzQl

— Gary Lineker (@GaryLineker) March 18, 2023
Following Lineker's return, the director-general for the BBC Ian Davie issued an apology for the disruption caused to that weekend's coverage.
"Everyone recognises this has been a difficult period for staff, contributors, presenters and, most importantly, our audiences. I apologise for this", director-general Ian Davie said in a statement.
"The potential confusion caused by the grey areas of the BBC's social media guidance that was introduced in 2020 is recognised. I want to get matters resolved and our sport content back on air". 
"Impartiality is important to the BBC. It is also important to the public. The BBC has a commitment to impartiality in its Charter and a commitment to freedom of expression. That is a difficult balancing act to get right where people are subject to different contracts and on air positions, and with different audience and social media profiles".
More on this here.