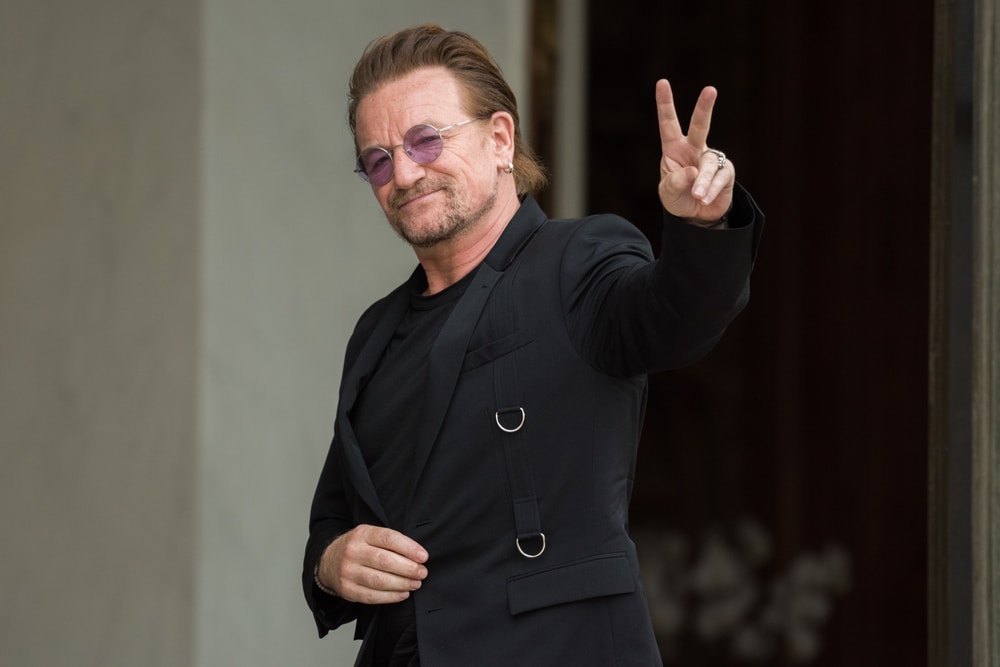 Bono's handwritten lyrics for U2's 'I Still Haven't Found What I'm Looking For' and a signed 'The Joshua Tree' 30th anniversary vinyl boxset are among the items up for auction tomorrow for The One Love Covid – 19 Relief Auction.
Other items up for auction include a tour of the Abbey Road music studios in London and handwritten lyrics to 'Sweet Dreams', written and signed by Annie Lennox.
Proceeds raised from the auction will be donated to NHS Charities Together and Feeding America, which provides food and other necessities for those in financial distress due to the ongoing pandemic.
The auction which is taking place tomorrow as part of The One Love Covid -19 Relief Auction will be hosted by actor Billy Porter.