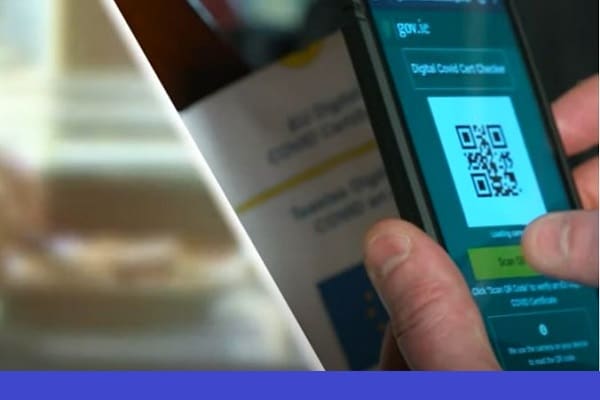 An Irish drug dealer is selling fake COVID-19 vaccines certificates on the dark web for €350, according to The Irish Times. The counterfeit certificates are believed to be functional, giving people the chance to travel abroad without being unvaccinated.
They are believed to be only one of a number of sellers on the dark web who are advertising what seems to be Irish vaccine certificates. Any person can also purchase fake negative PCR tests and fake recovery certificates to claim that person has recently recovered. Such items increased in price following the Government's announcement a requirement for vaccine certificates in the immediate future.
Garda Síochána are consulting with health officials on how to respond with the Department of Health working with other EU countries to input a system that revokes or invalidates fake certificates at short notice. A Garda spokesperson reminded the public that use of a fraudulent certificate is an offence under the Criminal Justice (Theft and Fraud Offences) Act 2001, with penalties of 10 years imprisonment. A recently introduced offence of using a fake COVID cert should also deter people as it could cost upwards of a €2,000 fine.
No offences of fake certs have been reported thus far, according to Gardaí, although they will continue "to appeal to all citizens to comply with public health guidelines and regulations in order to continue to save lives".
"Member states and the [European] Commission are working at national and European level on improving invalidation and revocation systems, to be able to react to any such cases quickly," a Department of Health spokeswoman said.
"The Member states and the commission condemn this malicious act in the strongest possible terms, which comes at a time when health services in all member states are under pressure fighting the pandemic."
The fake certificates can be acquired on a well-known dark web marketplace, and offers people a custom QR code, displaying the buyer's name when scanned. A realistic-looking, printed HSE vaccination card is also included in the offer, as well a other items on the marketplace such as cocaine, LSD and ketamine.
Meanwhile, there have been calls for people to boycott pubs and restaurants which are not asking for COVID certificates. Read more here!