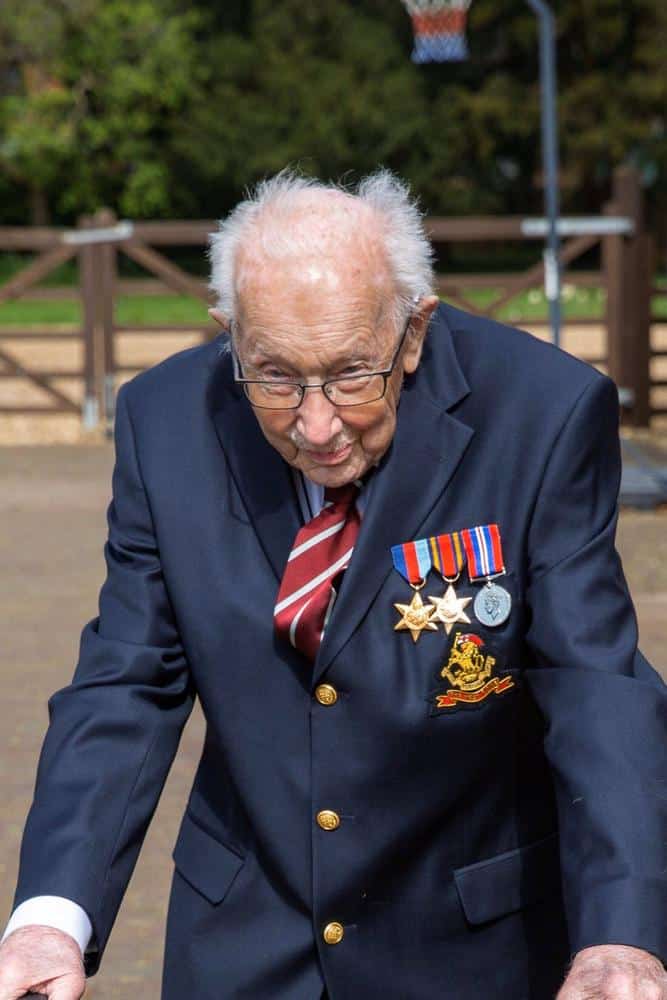 This really has been a truly remarkable story that has lifted both the hearts and spirits of not only a nation, but the world.
Today WWII veteran Captain Tom Moore has completed his target of 100 laps of his garden raising more than £12 million in the process!
Moore's target was to raise £1,000 for the NHS by vowing to do a 100 laps of his back garden before his 100th birthday on April 30th.
But within 24 hours of setting out on his challenge he had surpassed his target as donations continued to flood in.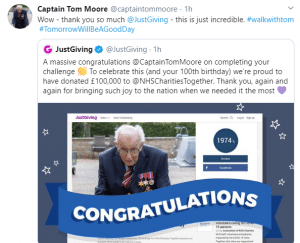 Today Tom has been trending on Twitter worldwide and has received thousands of messages from famous sports personalities, politicians and NHS workers.
There has even been calls for the 99 year old war veteran to be handed a knighthood!
Speaking to BBC News after finishing the feat dressed in a blazer and tie and his war medals on display, he said: "This is for everyone for who is finding the current circumstances difficult, and it is difficult. Everyone who is staying indoors, you're all being very very good."
He added: "You've all got to remember that we will get through it in the end. It will all be right. It might take time, but it will all be OK. The sun will shine on you again and the clouds will go away."
You are a real life hero Tom! We salute you!
Photo Crd: Reuters