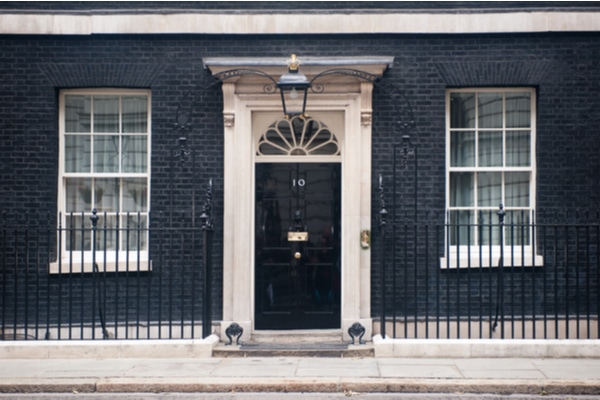 It has emerged that 1.2 million people have signed up for a parody "Christmas Rave" at 10 Downing Street.
So far, over 531,000 Facebook users have said that they are going to this mock event. A further 661,000 Facebook users have also said they are "interested" in it.
This mock Facebook event comes after Prime Minister Boris Johnson ordered an official investigation into three government staff parties.
This includes two parties at Downing Street. These parties reportedly took place in November and December last year.
Any such Christmas party is a breach of UK guidelines.
The guidance states this, "Although there are exemptions for work purposes, you must not have a work Christmas lunch or party, where that is a primarily social activity and is not otherwise permitted by the rules in your tier".
"Christmas Rave" "Boris Johnson and Chums"
This mock Christmas event has been set for Christmas Eve (December 24).
This event was created by DJ Jon Mancini and has been described as "MASSIVE RAVE AT 10 DOWNING STREET".
The event's line up includes "Boris Johnson and Chums" with the following guidelines being issued, "No social distancing required. Bring who you like. Bring your own Nibbles and drink".
Check out the Facebook event here. You have to see it to believe it!
On the event, DJ Jon Mancini stated this in a disclaimer, "Please note this event is not real and all just for humour and poking fun at the powers that be".
On top of this, the UK Government have also come under fire from the Music Events Trust, who are asking for "decisive and immediate action", following the huge decline in concert attendees over the emergence of the Omicron Variant.
Reports have said that approximately 40% of fans have not attended concerts having purchased tickets.
"Regardless of any restrictions or vaccination campaigns, the fact is that grassroots music venues are experiencing a huge downturn in the number of people attending", the Trust's boss Mark Davyd stated. More on this here.
Along with this, a protestor also stood outside 10 Downing street, singing Beastis Boys "Fight For Your Right (To Party)". Poor Boris!!