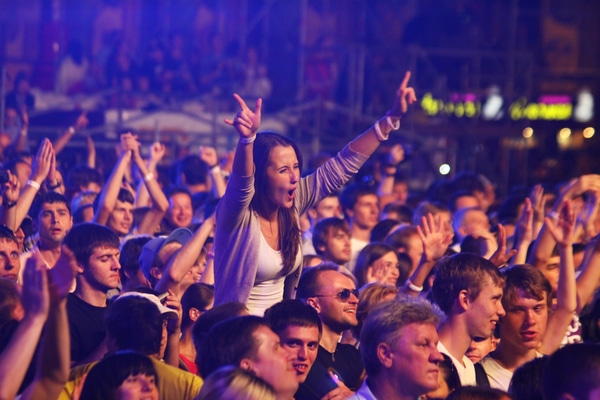 Covid concerns have caused a huge decline in concert attendances, causing the Music Events Trust to call for "decisive and immediate action".
It emerged that 40% of fans are not turning up to UK gigs due to worries over the Omicron variant. Industry experts are also saying that this is "decimating the whole industry".
"experiencing a huge downturn"
Urging the UK Government to take swift action to protect grassroots music venues, the Events Trust said this.
"Regardless of any restrictions or vaccination campaigns, the fact is that grassroots music venues are experiencing a huge downturn in the number of people attending", said the Trust's boss Mark Davyd.
He also added, "This real life outcome results directly from confused messaging by the government and risks making the sector economically unviable very quickly".
"Decisive and immediate action is needed to address this situation. That action must include the immediate cancellation of the VAT rise and the suspension of Business Rates". 
The statement also said, "Specific funding to prevent permanent grassroots music venue closures needs to be brought forward". 
"After 23 months of this crisis, and repeated requests from this sector and elsewhere, the government must finally adopt the position where the decisions it makes are directly tied to, and announced simultaneously with, the action required to deal with the financial outcomes of those decisions". 
Mark Dayvyd also said that these grassroot events face debts of up to £90 million.
"The grassroots music venue sector is more than £90million in debt", he said. "Getting that paid off isn't going to be done this year. It likely won't be done next year and might not be until 2024 or 2025 if things keep going as they are". 
Check out the #SaveOurEvents campaign here.
This also comes after Prime Minister Boris Johnson announced a new set of restrictions for the UK due to Omicron concerns.
Face masks must be worn at theatres and cinemas. While people must also provide a Covid vaccine pass to be allowed access to nightclubs. These restrictions also stretch to concerts.
"40 per cent no shows" for events
Industry experts have also said that there is a lot of ticket holders who are deciding not to attend gigs. This is due to anxiety over the Omicron variant.
Artist manager Graeme Stewart revealed that "you're getting as much as 40 per cent no-shows for some gigs now".