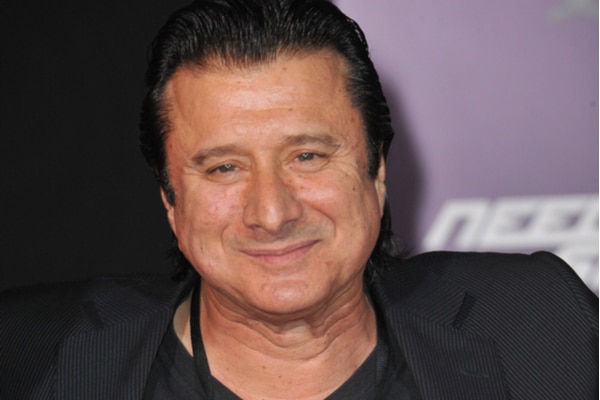 Former Journey frontman Steve Perry has returned with a new Christmas album "The Season". The album was released officially last month.
This LP features festive hits such as "Santa Claus Is Coming To Town", "Winter Wonderland", Have Yourself A Merry Little Christmas" and "I'll Be Home For Christmas". 
Check out Perry's cover of "Winter Wonderland" below.
"Home for Christmas is where everyone wants to be" – Perry
Steve Perry also revealed that recording this festive album was a deeply notalgic experience for him.
"When I was recording vocals for "I'll Be Home For Christmas"; as I was singing "Please have snow and mistletoe and presents under the tree'….I was emotionally thrown into standing with my grandmother's house staring through the door that I always hung with mistletoe", he said.
He continued, "and then I saw her beautiful Christmas tree in front of her living room. I had to stop singing because it felt like I was really there. Back home for Christmas is where everyone wants to be". 
"The good news is I have too much original material. I just hope people out there want to keep hearing some material from me". 
You can view the album's tracklist below.
The Season Tracklist
"The Christmas Song"
"I'll Be Home For Christmas"
"Auld Lang Syne"
"Winter Wonderland"
"What Are You Doing New Year's Eve"
"Silver Bells"
"Have Yourself A Merry Little Christmas"
Steve Perry also shared an insight into touring.
"It's always been on my mind", he said in 2020. "My heart bleeds daily to be in front of people and to sing for them". 
"I've got some physical injuries from touring", he also added. "It's a tough thing, touring. People don't realise. It's like sports. I'm watching baseball these days and there's injuries. People's backs and necks start to go out. It's a young man's game, but I do miss it".
"There's a component of my voice that I can't find unless I'm in front of people. They bring something out of me that I can't find otherwise. I really hope that's something I get to participate in again", he added.
As for Journey, their frontman Arnel Pineda said earlier this year that he would relish the idea of a Steve Perry return to the band. More on this report here.
Perry is of course cherish for co writing Journey hits "Who's Crying Now?", "Open Arms" and of course "Don't Stop Believing".
He also faired pretty well following the release of solo track "Oh Sherrie" in the 1980s.