SIPTU members in Aer Lingus have voted by 53% to 47% to accept a Labour Court recommendation aimed at resolving the pay dispute at the airline in a ballot counted today (Friday, 3rd November) in Dublin Airport.
SIPTU Organiser, Neil McGowan, said: "The acceptance of the proposals by SIPTU members, in the non-craft grades, in Dublin, Cork and Shannon Airports concludes a 12-month process which involved local negotiations, meetings at the Workplace Relations Commission and ultimately a hearing in the Labour Court.
"The result of this ballot is only a first step towards improving our members' terms and conditions of employment at the airline. SIPTU representatives will now immediately move to vigorously pursue further improvements in workers' conditions and the introduction of a profit share scheme within the company."
He added: "Aer Lingus is posting significant profits as a result of restructuring programmes which have been implemented by our members and the sacrifices they have made in terms of reductions to their pension benefits. It is now time that our members were provided with their fair share of these significant profits."
SIPTU organises 1,500 members in Aer Lingus at Dublin, Cork and Shannon Airports.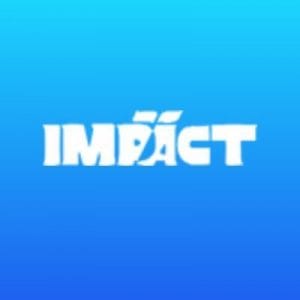 IMPACT members who work for Aer Lingus have voted overwhelmingly (95.6%) to accept a Labour Court-brokered pay deal worth 8.5% over the 39 months from 1st April 2017.
IMPACT branches representing cabin crew and middle managers at the airline had recommended acceptance of the package, which will see a 3% pay increase backdated to April 2017, and further instalments in 2018 and 2019.
Speaking after the announcement of the ballot outcome, IMPACT official Angela Kirk said she would be writing to company management immediately to seek confirmation of the arrangements for the implementation of the pay increases, including the rapid payment of back money due under the deal.
Ms Kirk said she also wanted early discussions on a profit-sharing scheme after the Labour Court said the parties should engage in 'without prejudice' discussions on the potential for introducing profit-sharing arrangements.
"Aer Lingus staff have worked hard to ensure that the airline survived the recession and thrived in the early years of recovery. We believe a profit-sharing scheme should be put in place as a way of recognising and rewarding workers' contributions to the success of the company," he said.
IMPACT says the pay package is similar to agreements reached in other successful industrial sectors. The 8.5% increase will be staged with payments on 1st April 2017 (3%), 1st May 2018 (2.75%) and 1st June 2019 (2.75%). The deal expires on 30th June 2020.
Pilots are not covered by the agreement as their pay is negotiated through a separate process.