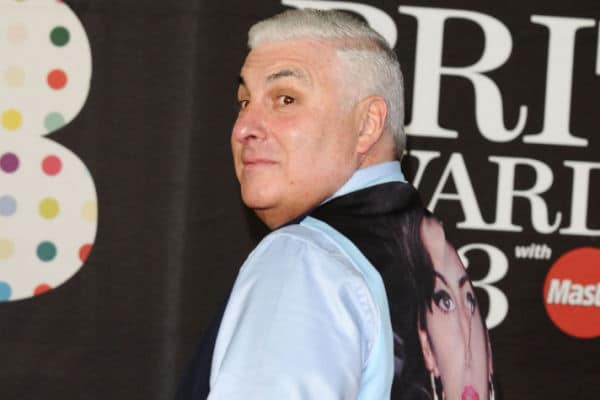 Amy Winehouse's father Mitch has joked that he wanted George Clooney to portray him instead of Eddie Marsan in the forthcoming biopic, Back to Black.
Directed by Sam Taylor Johnson, the biopic will tell the story of the late singer, who passed away in 2011.
The biopic is expected to arrive on screens in 2024, and will see Sherlock Holmes star Eddie Marsan play the role of Mitch Winehouse, with Marisa Abela starring as Amy.
The biopic will also see actor Jack O'Connell portary the role of Blake Fielder-Civil, Amy's ex husband, with Lesley Manville playing her maternal grandmother.
Debra Hayward, Alison Owen, and Nicky Kentish-Barnes will serves as producers, with Matt Greenhalgh writing the script.
Greenhalgh had previously worked with Taylor-Johnson on the John Lennon biopic, Nowehere Boy.
"excuse my french"
Speaking about the casting, Mitch Winehouse joked that he wanted to be played by somebody easier on the eye than Eddie Marsan.
"I told my friend that Eddie was playing me and he said – excuse my French – 'Eddie f*****8 Marsan! He's not very good-looking.' I said, 'I know – I wanted George Clooney!", Mitch said.
Mitch also revealed that requested script changes to Sam Taylor Johnson, claiming that it made him look like a flawless hero in the biopic.
"I sent the first script back. It made me look like a saint – like I should be knighted", Mitch explained. "It was too much". 
Elsewhere, after being intially concerned about her vocal abilities, Mitch Winehouse also added that Marisa Abela's singing is "a lot better" following lessons.
The public had also criticised the casting of Marsan and Abela for the roles, feeling they did not resemble Amy or Mitch Winehouse.
"They literally could have picked any other person on the planet, put a beehive on them, and they would look more like amy winehouse than the gal cast in that film does", one fan wrote.
However, both castings were defended by Mitch, insisting that Abela was a great choice for the role of Amy.
"Marisa's a great choice for the role, even if she doesn't look exactly like Amy" he said. More on this here.