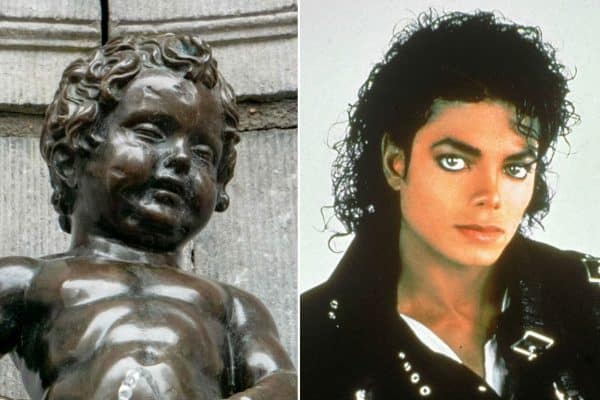 The Belgian city of Brussels has cancelled plans to dress a city famous landmark, the Manneken Pis statue ………as Michael Jackson!
The 400-year-old statue depicts a small boy urinating into a fountain, and is considered one of the city's most iconic landmarks.
The plans were dropped after the historic child abuse accusations against 'Wacko Jacko' resurfaced in documentary Leaving Neverland. The Jackson estate deny all allegations.
The Manneken Pis dubbed the 'little pisser' by locals marks holidays and events by being dressed in suitable clothing for certain occasions.
In 2017 it was dressed as a firefighter in tribute to the emergency services who responded to 2016's terrorist attacks in Belgium.