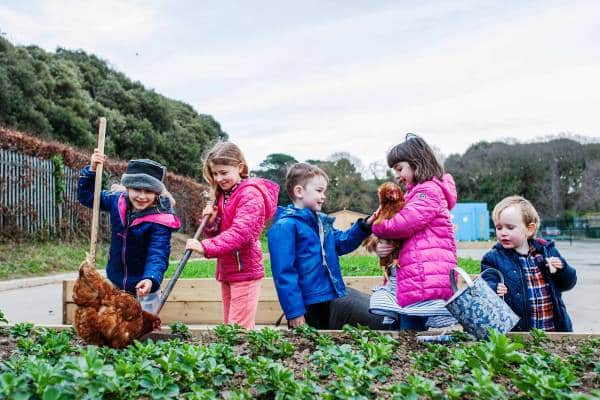 Dublin's first urban farm is open! St Anne's Park in Raheny is the host venue which is run by volunteers from the local community on a non-profit basis.
The new family friendly attraction is free to all and is open to the public five days a week all year round.
The animals, which include two pigs, mine chickens, three goats, a guinea pig and 'Moses' the pony are tended to by the volunteers on site.
St Anne's City Farm is not a 'petting farm' but a place where people can learn first-hand about animal husbandry, growing food, cooking food, sustainable living and reconnecting with nature.
Lord Mayor Nial Ring said "the opening of the first City Farm in St. Anne's Park will be an incredible amenity for the local community and Dublin city.
"The farm will give children and adults from the city an opportunity to learn about raising animals, growing food and seeing other farm based activities in an urban setting.
"The farm adds yet another brilliant amenity to the wonderful recreational facilities that already exist in St. Anne's Park and we should all congratulate Dublin City Council and the volunteers who gave such commitment to ensuring the delivery of this great project."