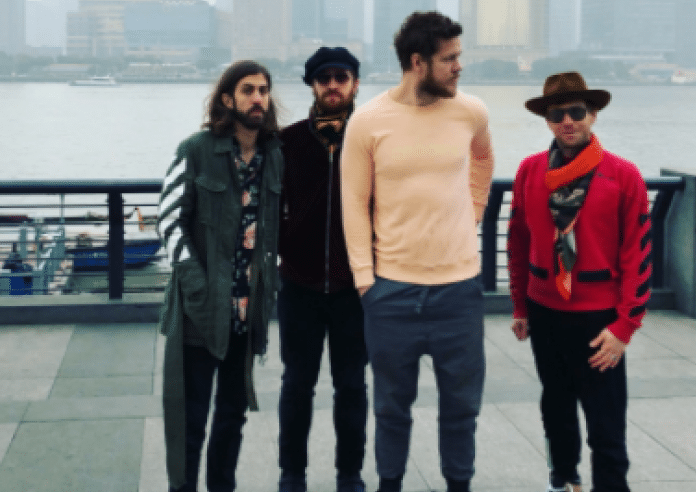 It's Time. Literally.
Imagine Dragons are taking to the 3Arena tomorrow night and we're absolutely dying to catch a glimpse of the Las Vegas rock band in action.
With credits to their name consisting of 2013 and 2017 Billboards 'Year of Rock' and Rolling Stone's naming of 'Radioactive' as biggest rock hit of the year, the gig is sure to have fans hopping.
Imagine Dragons have won three American Music Awards, five Billboard Music Awards, one Grammy, and one World Music Award.
The foursome of Dan Reynolds, lead guitarist Wayne Sermon, bassist and keyboardist Ben McKee, and drummer Daniel Platzman took to stage in Birmingham on Saturday night and judging by their set-list we have a lot to look forward to.
Here's what you can expect to hear at their Evolve tour on Monday night –
Birth
I Don't Know Why
It's Time
Gold
Downfall
Whatever It Takes
I'll Make It Up To You
Mouth of the River
Yesterday
Start Over
Demons
Rise Up
Next To Me
On Top Of The World
I Bet My Life
Bleeding Out/Warriors
It Comes Back To You
Arrival
Thunder
Believer
Walking the Wire
The Fall
Radioactive
Doors at the 3Arena open at 6.30pm – enjoy and let us know how you get on!