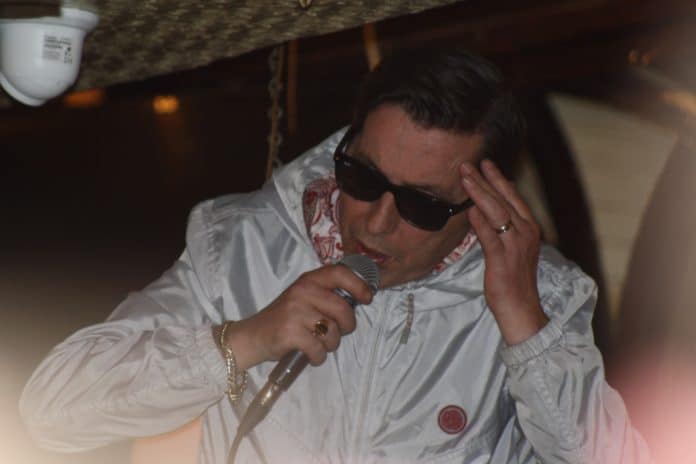 Would you like to listen to the article instead of reading it?
Family, friends, fans and most of Finglas turned out in the rain to pay tribute to the 63 year old Aslan frontman Christy Dignam who died after a long illness.
Lining the streets where he lived they gathered to watch a video tribute played at Erin's Isle GAA Club and sang and cheered his hearse as it passed en route to a private funeral.
The Irish singer who was diagnosed with a rare blood condition Amyloidosis in 2013, was placed under palliative care back in January. He has spent the last few months in the care of his family at his home in Finglas.
Click below to listen back to THIS IS: Christy Dignam Remembered on Radio Nova with Dee Woods.
We hear from friend Eamon Carr…TV's Lucy Kennedy who lived with Christy….and the man who signed Aslan's first record deal. Plus loads of other memories and music including special moments with Christy through the years in Nova's studio.