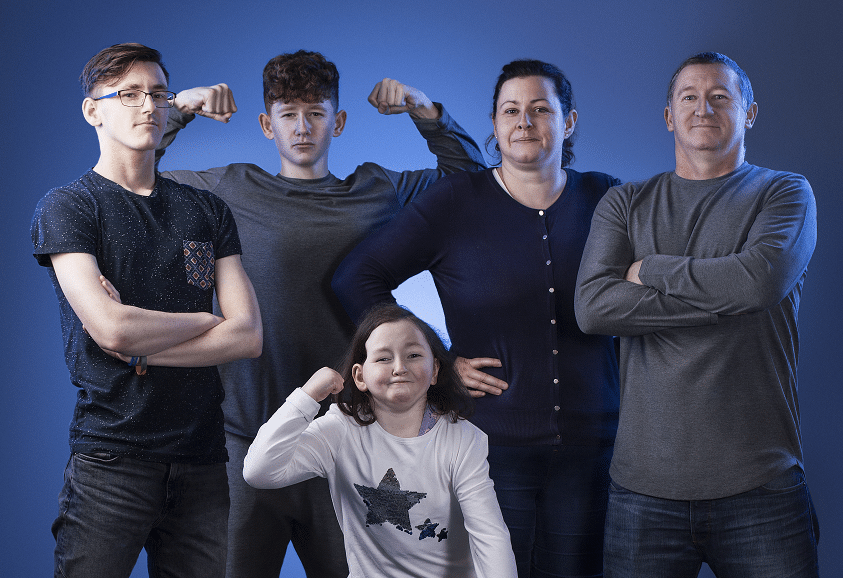 The Gavin Glynn foundation has today launched their latest campaign 'To The Ends Of The Earth' where the power in numbers can help save lives.
The campaign is inviting the people of Ireland to show the superhero that lives inside us all, powering it forward with friends and donating to the Gavin Glynn Foundation.
With almost 220 newly diagnosed cases of childhood cancer every year, roughly four new children each week, it leave 16 to 18 children needing to travel overseas for specialist cancer treatment.
The Gavin Glynn Foundation keeps this hope alive, helping families seeks international healthcare services like second opinions, taking care of logistics and finances associated with travelling to another country for specialist treatment.
However, the strength to keep fighting is something that exists inside all and the foundation hope that by inviting Ireland to come face to face with this, they will begin to understand the challenges families face, share stories and donate to support a great cause while keeping hope alive.
To do this, the foundation are asking people to strike their best superhero pose using #ToTheEndsOfTheEarth, nominate two friends to showcase their pose, and text TEAMGAVIN to 50300 and donate €2.
To date, The Gavin Glynn Foundation has organised and covered the cost of 610 hotels stays, 390 flights, 564 car transfers and 22 apartment rentals. The Gavin Glynn Foundation knows that journeys like these should never be taken by one family or one person alone, it should be taken by a network of people all over the world.
(Texts cost €2, a minimum of €1.80 will go to The Gavin Glynn Foundation. Service provider 'Like Charity'. Helpline – 076 780 5278). To make a donation, simply visit: http://thegavinglynnfoundation.ie/