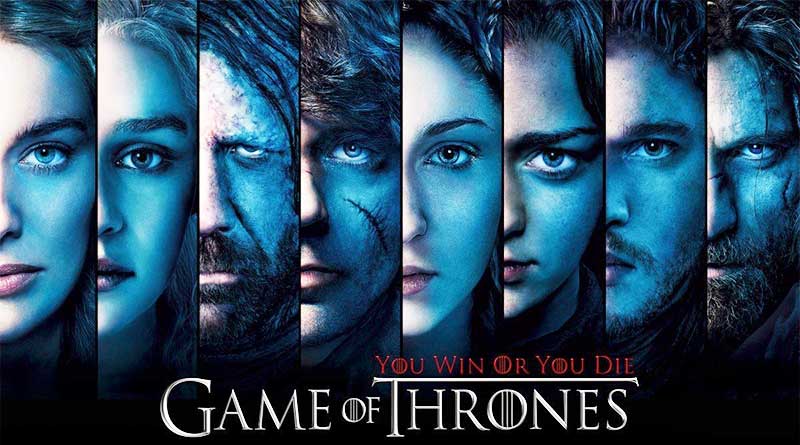 Information has been released regarding season 8 of Game of Thrones, and despite this being the final season of the show (sigh), GoT fans are in for a cracking ride. Here's everything we know about the episodes thus far, including the release date, casting news and trailers. All you need to do now is be patient – the wait is tough, we know.
It has been confirmed by GoT show runners David Benioff and D.B. Weiss that the series will feature just six episodes, estimated to be 60-120 minutes long. HBO's programming president confirmed that Game of Thrones will be returned in 2019. In response to the long wait in an interview with Metro, Maisie Williams reportedly said: "We wrap in December and we air our first episode in April 2019. There's a four-month turnaround for these huge episodes. That's a four-month turnaround for these huge episodes. There's a lot that goes into the final edit. You would not want to rush this season at all. We owe it to our audience and our fans to really do this to the best of our abilities." Although Williams dismissed her statement earlier this year, HBO are reportedly hoping for the show to be eligible for the 2019 Emmys. This means that the season would have to air by the end of May to make the deadline, and reports are predicting that April 21st will be the release date. Earlier this year, HBO boss Casey Bloys stated: "Here's what I'll tell you. They take the time they need to do the snow at its' highest level of quality. As the show has gone on, it's gotten bigger – big battle scenes, big special effects."
The cast list has increased, with plenty more exciting characters added in to the mix. Fansite 'Watchers on the Wall' claimed that a major casting took place, with the show incorporating Harry Strickland, the leader of mercenary group 'The Golden Company'. Marc Rissmann, who is best known for 'The Last Kingdom' and 'Into The Badlands', will reportedly take on the role of Strickland. Eastenders star Alice Nokes will also feature in season 8, as well as Seamus O'Hara, who is set to play the anonymous Fergus.
Filming for season 8 took place in Belfast, and it was reported that the show returned to Dubrovnik to record some King's Landing scenes. A fan posted footage on Twitter in June of a large fire erupting where recording was taking place in Belfast, suggesting that the city may go up in flames due to the iconic dome being seen completely ablaze. The battles in season 8 are set to be bigger and better – with one alone taking 55 days to film.
Better quality video. I hadn't seen the small fire on the left #GameOfThrones pic.twitter.com/o5VWOccD06

— A Red Priestess (@a_red_priestess) June 22, 2018
According to reports, GoT is investing a great deal of money in to it's final season, with each episode reportedly costing at least $15 million. The directors are said to be comprised of David Nutter, Miguel Sapochnik and show runners D.B Weiss and David Benioff serving as co-directors. It is assumed that all the primary characters from previous seasons including Jon Snow, Daenerys Targaryen, Cersei Lannister, Ayra Stark, Sansa Star, Jamie Lannister and Bran Stark will all feature in the final six episodes.
As you may have noticed, Winter Is Coming. Or Coming Back. Or whatever.
But whatever it is, it was a pleasure to welcome some of the cast of Game of Thrones yesterday evening.
Because that's what they do.
They drink. And they know things. pic.twitter.com/UyhlYHb9NY

— Kelly's Cellars (@kellyscellars) March 4, 2018
Despite no plot line being confirmed as of yet – fans are assuming that this series will focus on The Great War between the living and the dead and The Night King's assault on Westeros. Fans have so many questions – what is the faith of Jon and Daenarys? Is Cersei really pregnant or was she lying? Could the main characters turn into White Walkers? How will it all end? Will anyone survive? OUR HEADS ARE MELTED FROM ALL THE GUESSING.
Although an official trailer has not been released thus far, HBO featured a few seconds of footage in their latest TV preview. Check it out below!
https://www.youtube.com/watch?v=ouA24T1Tz-Y