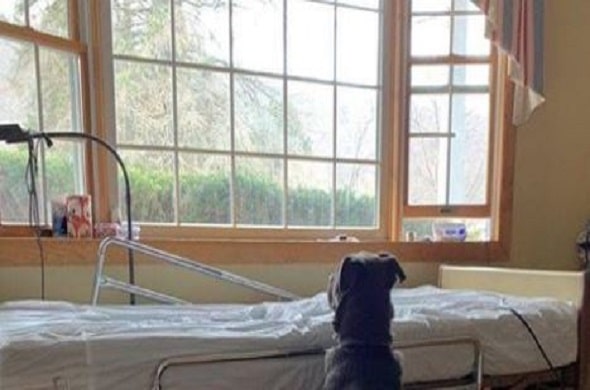 A dog is hopeful of getting a new home and owner after being seen sitting and waiting by his owner's bed. The loyal dog had not realised he had passed away.
A three-year-old Labrador-cross called Moose was photographed sitting patiently by the hospital bed of his owner in an image shared on Facebook by NorthStar Pet Rescue.
The centre said in a post: "Moose sat patiently next to his dad's hospital bed, waiting for him to return, not knowing that 'Dad' had passed away."
It's reported that Moose was currently being looked after by Eleventh Hour Rescue, an animal rescue centre based in Rockaway, New Jersey. Here's hoping Moose gets a happy new home soon!