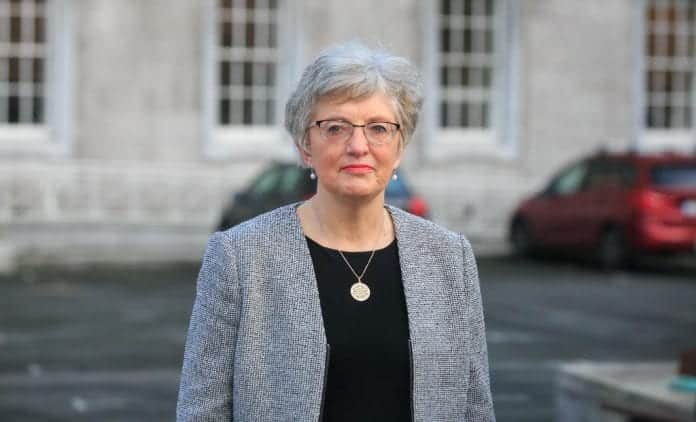 The former government minister Katherine Zappone has turned the role of a Special UN Envoy on Freedom of Opinion and Expression
The former Minister for Children's Affaires was controversially appointed last week, even unbeknownst apparently to Taoiseach Micheal Martin.
It follows a deluge of criticism of Ms Zappone after she hosted around 50 friends and former colleagues – including Tánaiste leo Varadkar – at a gathering at the Merrion Hotel in Dublin several days before the appointment, sparking the social media hashtage #merriongate.
The hotel has insisted they've adhered to COVID-19 guidelines at all times.
However, the controversy has led to calls from opposition deputies such as Aontú's Peadar Toibin and Labour's Duncan Smith and even a Government senator Fianna Fáil's Eugene Murphy for Ms Zappone to not accept the job.
Ms Zappone confirmed this afternoon she now won't take up the role as Special Envoy by way of a statement.
She said: "While I am honoured to have been appointed by the Government to be the Special Envoy on Freedom of Opinion and Expression, it is clear that criticism of the appointment process has impacted the legitimacy of the role itself.
"It is my conviction that a Special Envoy role can only be of real value to Ireland and to the global community if the appointment is acceptable to all parties.
"For this reason, I have decided not to accept this appointment, and I have communicated my decision to the Minister for Foreign Affairs."