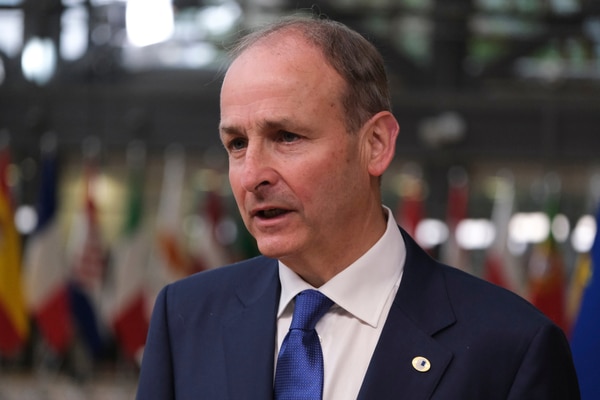 Taoiseach Micheál Martin has said that he cannot guarantee that the reopening on 22 October will go ahead as planned.
He said that a decision will be made next week.
October 22 was earmarked as the date where the majority of restrictions would be lifted. These included rules on physical distancing, along with wearing masks both indoors and outdoors.
The measures that were to remain in place were to include wearing masks in retail, healthcare settings and using public transport.
Taoiseach on "serious" situation
Taoiseach Micheal Martin called a presentation from the Deputy Chief Medical Officer Dr Ronan Glynn "serious".
He also said that the disease's trajectory has taken a wrong turn. This has led to an increase in case numbers of the virus.
The Taoiseach also added that the Government need more information. He also said that they will then reflect further on the situation.
"It's very important that the public at large realise that Covid hasn't gone away", he said.
The Taoiseach also said that the hospital figures are higher than one would have liked. He called it an "alert to all of us to knuckle down, refocus on this virus because it hasn't gone away". 
Ahead of this planned reopening, Tánaiste Leo Varadkar also said that any decision regarding restrictions will be made at next Tuesday's Cabinet meeting.
He also said that the key Covid indicators were "worrying and going in the wrong direction".
Earlier this afternoon, the Chair of NPHET Professor Philip Nolan said that a measured approach instead of a an emergency response was needed.
Speaking this morning, Mr Nolan said that even though the case numbers are similar to this stage last year, the dynamics are completely different.
He also added that the situation is not at a stage where urgent decisions need to be made. He also said that it was important that schools remain open.
Mr Nolan also said that vaccination offers the best protection against the virus. He added that it is difficult for the virus to "move quickly when 90% of the population is vaccinated".
HSE boss, Paul Reid had said that the amount of people requiring ICU treatment increased by 20% over the last week. More on that here.