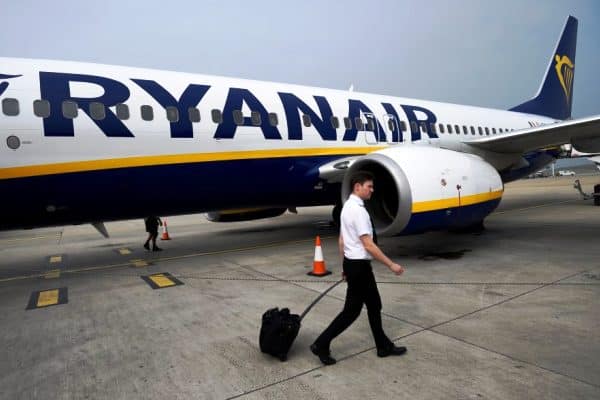 A passenger's been removed from a Ryanair plane at London Stansted, after he received a text saying he'd tested positive for Covid-19.
The man and his travel companion were escorted off the flight to Pisa yesterday by officials in hazmat suits.
The airline says there "was little if any risk" of transmission to others onboard, and the seats were disinfected before take-off.