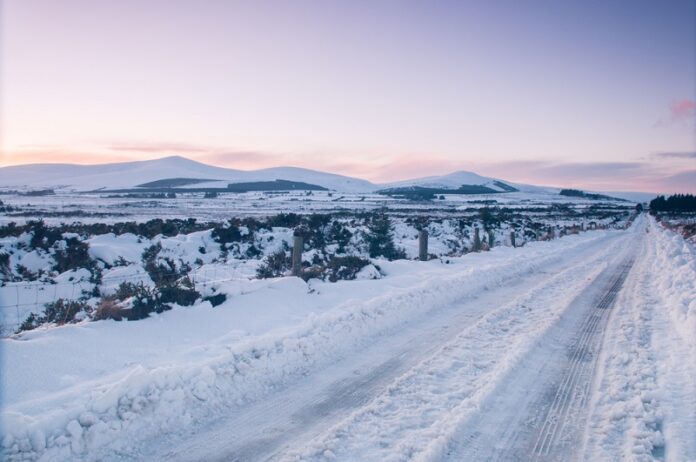 People have been told to reconsider their plans of visiting the Wicklow Mountains due to the Covid-19 risk of a rescue situation.
A spokesperson for the Dublin and Wicklow Mountains rescue teams, Valerie Hayes has said that social distancing can be difficult in a rescuse situation.
Speaking to RTÉ, Hayes said "We would ask people to seriously reconsider going into the mountains at this time."
"It's very difficult for us to safely operate with Covid to safely rescue someone. It's impossible to socially distance while carrying a stretcher."
"You might be walking within your 5k (radius from your home) and you're socially distanced, or you're traveling or walking just with your family members, but if you get injured, all of a sudden you're in very close contact to at least 12 people. 12 new people."
She went on to add "So that's putting you at risk, it's putting us at risk. Our team is made up entirely of volunteers. A lot of us are also healthcare workers and it's bringing extra risk then back into the healthcare settings when we've been exposed to so many new close contacts."
Hayes has also asked people not to park in front of the gates as doing so, slows their rescue process down. A callout at the weekend took 45 minutes instead of the usual 15 minutes due to the volume of more cars in the area.
She also mentioned that people are traveling to the mountains from outside their 5km zone. The surrounding areas are densely populated so "there really shouldn't be that many people hiking in them."
The Wicklow Gardaí took to Facebook this weekend to ask people "stay away from the uplands."
"Emergency vehicles would not have been able to access several areas yesterday due to obstruction caused by illegally parked cars. Several cars were towed and two tow trucks have been deployed today to assist."
"It is dangerous at present due to conditions and you are risking exposing the emergency services to unnecessary risk if we have to come to your assistance. This is aside from any breaches of Covid regulations."
This weekend, there were many pictures posted on social media of people traveling to and enjoying the Dublin and Wicklow mountains. With the warnings from the Gardaí and the rescue teams, it seems that many people are breaking the 5km restriction.
In the last two weeks, Ireland has recorded around 40% of its total cases of Covid-19 since the pandemic began.
Ireland has gone from being one of the best countries in the EU to one of the worse in the world in terms of coronavirus cases recently.
For the latest guidance on the Level 5 restrictions, visit the Government's website here.