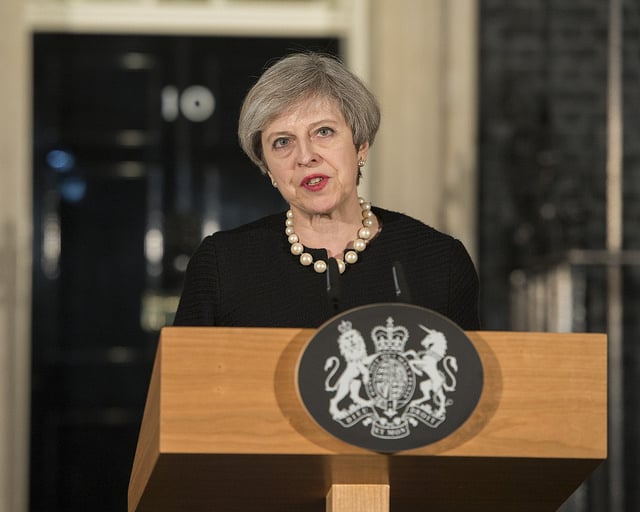 Theresa May has begun the fight of her political life. The British Prime Minister hopes to convince MPs to support the Brexit withdrawal deal agreed at the weekend.
Britain's Prime Minister has urged MPs to back her Brexit deal – or 'go back to square one'. Theresa May's been speaking in the House of Commons to try to convince politicians to support the Withdrawal Agreement.
It's the start of a crucial fortnight in which she has to get the required numbers for Parliament to approve the deal. The UK leader says it's the only deal on the table.
The British Prime Minister has been urging MPs to get behind her Brexit deal – telling them no one knows what will happen if they don't. She now has a fortnight to convince them it's the best deal possible ahead of a vote on December 11th.
The small bookshop beside the European Council press room has a sign in the window this weekend. 50% off all English books. A clear out sale before Brexit happens and Ireland becomes the only primarily-English speaking country in the EU.
In many ways that's the mood from Brussels – Brexit is happening, and we're getting ready. But what it looks like isn't clear yet. Theresa May has met her cabinet Ministers to prepare for what is in effect a mini referendum on her Brexit deal.
The House of Commons needs to approve the deal and at the moment she doesn't have the numbers. The Taoiseach has said they will come as MPs realise its this deal or no deal – with the UK running off a cliff edge in March.
To say she faces an uphill battle to get this passed is an understatement – but she's proved people wrong before, and will be hoping to do it again.