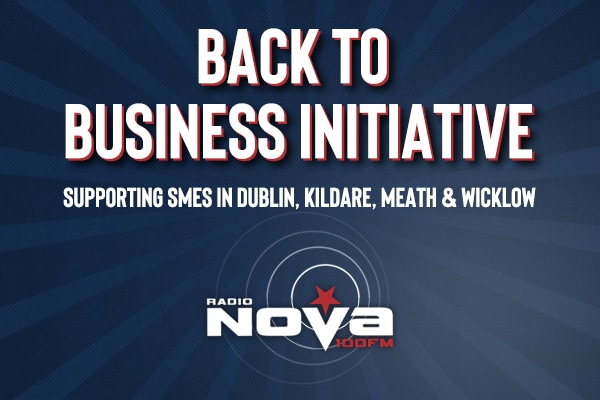 Here at Radio NOVA, we know the struggles and sacrifices that smaller companies have faced these past few months.
As reopening continues, we're determined to use our platform to give a boost to those who need it most.
Back to Business is a new initiative from Radio NOVA, helping to support microbusinesses and SMEs in Dublin city, county and the commuter belt.
It's all part of Radio NOVA's Road to Well, offering support to those who need it most.
At Switcheroo.ie they are all about saving you money and reducing the cost of your mortgage and ultimately your home.
Based in Ballsbridge the very wise Switcheroo.ie team has a background in banking, accounting and consulting and so have plenty of experience in dealing with banks and know how to make a process as stress free as possible.
For more info see switcheroo.ie
When it comes to creating a safe working environment, every business has had to adapt.
With 30 years' experience BTS Alliance are the experts in home-grown virus defence technology.
Like the intelligent iCheck, an unmanned temperature monitor that can link to time management and payroll software.
See BTSAlliance.com for more.
Perfectly Natural – the family run fruit and veg specialists, now delivering fresh tasty goods direct to you, anywhere in Dublin and Bray.
Pick a box from their set menu or create your own mix with free delivery on orders over €25.
Find them on Facebook at @perfectlynaturalproduce
Escape Dublin is a new, simple, fun yet challenging game in Dublin City Centre.
Designed for groups of 2 – 5. We lock you up in a mysterious room, and give you exactly 60 minutes to get out.
In order to escape you and your team must solve many puzzles, riddles, brain teasers and identify clues. Using your powers of observation and problem solving you and your team will have to work together to escape
Escape Dublin – Find us on Aungier Street, open 7 days 9am – 9pm.
Book online at escape-dublin.com
Caravogue house is situated in Trim, Co. Meath, less than 38 kilometers from Dublin Airport.
A warm welcome awaits you, ensuring you enjoy a more homey and intimate stay, all the while enjoying the comfortable perks, standards & services of a superior hotel.
The perfect location to enjoy while traveling and exploring Ireland's ancient east, offering amazing value on two & three-night packages. www.caravoguehouse.ie/