Radio Nova's annual Radiothon is on and this year we're supporting Focus Ireland in an effort to challenge homelessness.
Unfortunately due to severe weather warnings, the event which was supposed to take place on Wednesday, March 28th was postponed.
We want you to tune in and listen to us turn over the airwaves to raise vital funds from public donations and local businesses.
We urge people during this extreme cold snap to consider the homeless and the people forced to sleep on our streets. This Radiothon is for their benefit and they should be at the top of our minds during this severe weather.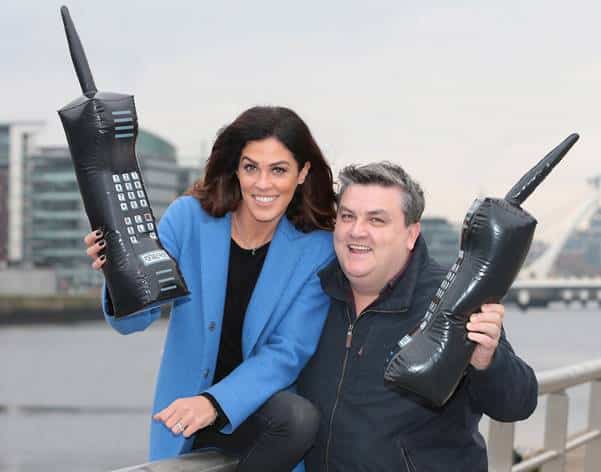 Irish actor Simon Delaney and TV3 presenter Glenda Gilson have teamed up with Radio Nova to help promote the 'Help Our Homeless Radiothon' in aid of Focus Ireland.
This is the fourth year of the Radiothon and Nova has chosen Focus Ireland as its charity partner for 2018. Focus Ireland works with people who are homeless or are at risk of losing their homes across Ireland, with the Radiothon representing an urgent appeal for donations to help their vital work for those who are homeless and those who are at risk of homelessness.
A special call centre is set-up in our Nova HQ in the Dublin's Docklands with Focus Ireland staff manning the phones to accept donations during the 48-hour charity pledge drive.
A host of celebrities have offered their support to the event including, professional snooker player Ken Doherty, TV3 Presenter Glenda Gilson and Rugby Pundit Brent Pope.
Last year the charity supported over 700 households to move out of homelessness. However, the overall annual government figures for 2017 show a 17% increase in family homelessness. There was also a shocking 23% increase in the number of children homeless during this same period.
The latest figures show that 8,587 men, women and children are homeless.
Nova CEO Kevin Branigan said: "Over the last three years the Nova listeners have raised over €130,000. Their generosity up until now has been amazing and we're convinced they will once again help us in our campaign to raise much needed funds for Focus Ireland."
Programme Director Colm Hayes added: "It is unacceptable that thousands of children are in emergency accommodation.  The impact on every aspect of their life is shocking, from how they play with their friends, to doing homework and accessing nutritious meals."
Tune in to Radio Nova to give what you can and support a great cause. Visit homelessradiothon.ie for more.