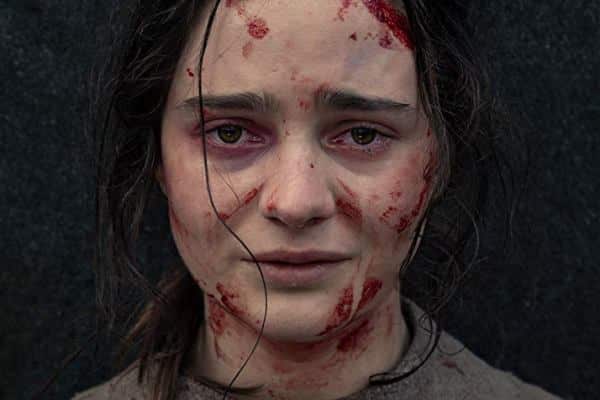 There was anger at the Austalian premiere of a brutal historical drama in Sydney last night — with some cinemagoers walking out amid numerous rape scenes while some were also verbally critical of The Nightingale, shouting out their indignation as they left.
The independent film directed by Jennifer Kent, was screened as part of the Sydney Film Festival last night to a sold-out audience of more than 1,000 people at the Ritz cinema.
The unflinching rape-revenge story, set in 1825, is centred on a young Irish convict woman called Clare, played by Irish actress Aisling Fanciosi, who chases a British officer and his band of cronies through the rugged Tasmanian bush with the help of an indigenous guide.
According to News.com.au, one woman was heard shouting "she's already been raped, we don't need to see it again!" in response to what was apparently the third rape scene in the space of 20 minutes.
Critics have also been negative in their assessment of the sexual and physical violence portrayed in the film.
Writing for the New York Post, reviewer Johnny Oleksinski said: "Vacuum-packing a non-stop supply of rapes, deaths and beatings into more than two hours is needlessly punishing and comes at the expense of character and story. Constantly having to shield your eyes from horrible imagery – as the Sundance audience was – would seem to defy the whole point of watching a movie."
FilmEra critic Chris Shortt called The Nightingale a "gruelling and grossly offensive misfire".
"Kent subjects us to a disturbing frequency of rape scenes to the extent that it soon stops feeling like a jolt of brutal honesty and quickly becomes indulgent," he wrote.
"If we weren't aware of the historical atrocities committed by British soldiers across the colonies already, we certainly are by the fourth rape scene. What, then, of the fifth or the sixth?"