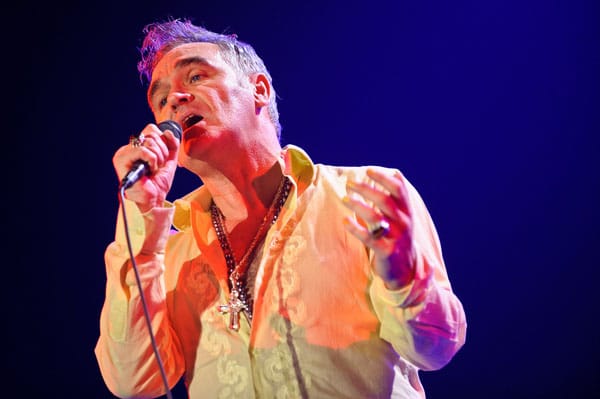 Every day on Radio Nova, just before 11am, we play a couple of songs key to "today in music history" Have a listen! But for now – here's some light reading and watching. May 22nd in Music History looks like this.
1958, Jerry Lee Lewis arrived at London's Heathrow Airport to begin his first British tour, along with his new bride, 14 year old third cousin, Myra. Although advised not to mention it, Lewis answered all questions about his private life. The public's shock over Lewis' marriage marks the start of a controversy leading to his British tour being cancelled after just 3 of the scheduled 37 performances.
1976, Wings started a five week run at No.1 on the US singles chart with 'Silly Love Songs', McCartney's fifth US No.1 since leaving The Beatles. Paul McCartney had often been teased by music critics as well as former Beatle and friend, John Lennon, for writing lightweight songs and he wrote this number in response.
1980, U2 kicked off their 23 date '11 O'Clock Tick Tock' tour at The Hope & Anchor in London. Capacity of 100 people – I think only 34 turned up though.
2004, Morrissey appeared at the M.E.N. arena Manchester, England on his 45th birthday. It was Morrissey's return to his home city Manchester after an absence of 12 years and the 18,000 tickets sold out in only 90 minutes.
2016, A guitar that Elvis Presley was given by his father sold for $334,000 at an auction in New York. It was thought that Vernon Presley changed the finish on the Gibson Dove to black after his son earned a black belt in karate. Presley later gave the guitar to a fan during a concert in North Carolina in 1975.
Kurt Cobains guitar as used by him in Smells Like Teen Spirit video sold at Juliens Auctions for a whopping 4.5 million dollars.
Kurt Cobain's 'Smells Like Teen Spirit' guitar sells for $4.5 million at auction

via @seattletimes https://t.co/vbgbeYgH1J

— Julien's Auctions (@JuliensAuctions) May 23, 2022
Happy Birthday Morrissey and in 1979, Born on this day, Russell Pritchard, bassist with English indie rock band The Zutons.
Don't forget you can now get This Week in Music History every Friday from Nova.ie and Radio Nova.
To subscribe to the podcast, just click here