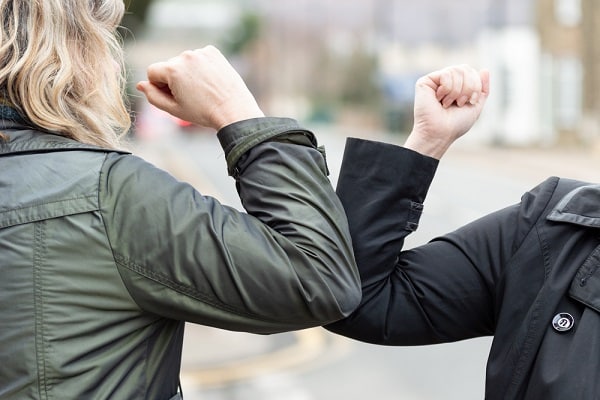 Taoiseach Micheál Martin has confirmed that Level 5 restrictions will remain in place until March 5th and the government is hopeful the situation will improve come April. Meanwhile, one government source said there was "no chance" of large outdoor gigs.
Restrictions on travel were also confirmed, including mandatory 14-day quarantine in hotels for arrivals from "high risk areas" such as Brazil and South Africa and those without a negative PCR test.
With education and construction sectors likely to return from March, the government is hopeful they could ease off restrictions more significantly from April. Similar to the approach leading up to the summer last year, the economy will be re-opened on a phased basis from that month. More shops and services will gradually reopen, with guidance on home visits relaxed, depending on the trend of the virus.
Those entering the country from other locations will be required to self-isolate at home and will for the first time be required by law. Anyone who enters into Ireland from any port or airport, including ports and airports in Northern Ireland will be required by law to follow these guidelines. Extra Gardaí will be deployed at airports and ports to police the new restrictions.
According to one government source, there will be "no chance" of going to concerts or large outdoor events in the summer. The source said that they were actually quite surprised to see the current high level of advertising for gigs. They added that it is hoped the country can hold outdoor events or gatherings of around 50 people this summer.
Visa-free travel from South Africa and Brazil will also be suspended until March 5th. The Taoiseach said we must "stay focused" to bring this disease under control.
"We must stay focused on the measures that will bring this disease under control, and which we as a country are in a position to deliver. The road we are on is hard. The length of time that we've had to live with restrictions and the proximity of vaccination makes it even harder, but it is the road we must take together.
"We have done it before. And we can do it again."
Speaking last night on Claire Byrne Live, Tánaiste Leo Varadkar said "any easing of restrictions will have to be very, very, slow. More like the way we eased restrictions after the first wave".
"It might start off very slow, maybe just with some retail, with maybe being allowed to meet two people outdoors, it's going to be a very slow unwinding of restrictions but, you know if we can get the figures down very low, that becomes a possibility.
"If we can get to the better weather, and this is a partially seasonal virus, so that does matter too, and if we can get a critical mass of people back vaccinated, we can ease restrictions".
Government sources state that people need to understand that it won't be a return to normality if restrictions do begin to lift this year, even with the vaccine numbers on the rise. And while it won't be business as usual, sources state that the country will be in a much better place by summertime.