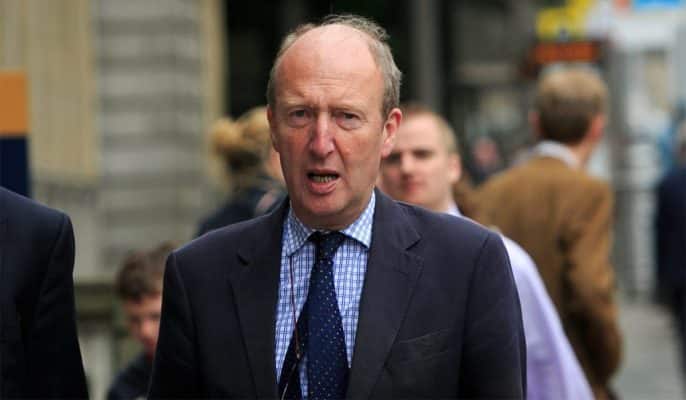 The Road Traffic (Amendment) Bill has passed all stages in the Dáil with 75 TDs voting in favour and eight TDs voting against in what was described as a step in the right direction in making roads safer.
The bill, proposed by Transport Minister Shane Ross, would impose stricter penalties on drink drivers, including automatic disqualification for all drink-drivers caught with more than 50 milligrams of alcohol per 100 millilitres of blood, and would make it an offence for car owners to allow a learner drive to use their car unaccompanied.
Member of the Rural Independent group resisting the bill, Michael Healy-Rae, was accused of 'rambling', 'verbal diarrhoea' and 'filibustering' the bill out of the Dáil during Friday's debate.
Deputy Healy-Rae spoke for over an hour on the potential 'adverse effects' on rural communities.
He cited busy parents, waiting times for driving tests and insurance premiums as roadblocks to the effectiveness of the legislation.He added that it could create mental health issues in rural Ireland.
Ceann Comhairle Sean O Fearghail struggled to keep the din below a heart bawl and accused those involved of bringing the Dail into disrepute.
60 year old Margaret Kavanagh whose 10 year-old daughter was killed by a drunk driver in 1991, called behaviour of the Kerry Independent TD in the Dail as despicable.
"Mr Healy-Rae should walk in our shoes for a day, they're not thinking about other people, they're only thinking about themselves.

"He's talking about people's mental health, what about our mental health? Those who have lost their children.

"I don't want his sympathy, he's talking about the concerns of the vintners of Kerry when people's lives are on the line."I just want to keep children safe like I thought I could keep my daughter safe."
Mr. Ross said the filibuster by the Rural Independents group was absolutely unforgivable and accused members of playing politics, adding that the delays could have cost lives.
"We're absolutely delighted with today's result and I'm sure this will greatly reduce the number of drunk drivers on Ireland's roads.

"The Rural Independent group have been very irresponsible and acted completely and utterly unacceptably, delaying this legislation was very dangerous."
After 16 hours of debate, the bill will now move to the Seanad for passage. When the Bill passed in the Dail, Danny Healy-Rae was heard shouting:
"This is a sad day for rural Ireland."
Well done to all involved in getting the Road Traffic (Amendment) Bill over the line in the Dail. It was a long road but it will be a safer road. Here is Minister @Shane_RossTD with members of @IRVAroadsafety outside Leinster House this afternoon. pic.twitter.com/brNCrPMZ4H

— Independent Alliance (@IndepAlliance) July 6, 2018