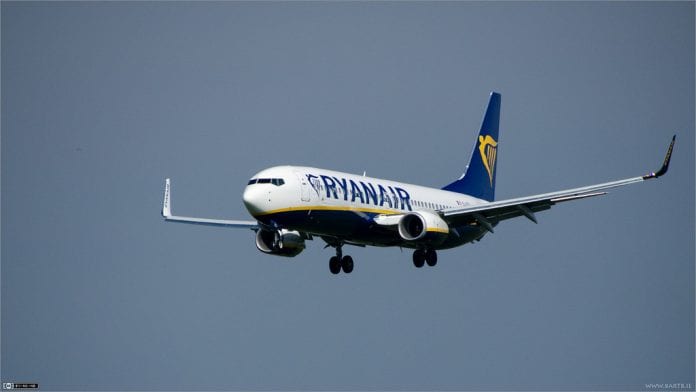 Ryanair has been accused of 'persistently misleading passengers' on their consumer rights. The UK's Civil Aviation Authority is considering taking enforcement action after the airline cancelled another 18,000 flights – a move that will hit 400,000 customers.
The regulator says Ryanair didn't tell customers that they were entitled to refunds and expenses. Ryanair has said it will comply with whatever the CAA asks it to do.
CAA chief executive, Andrew Haines says at the moment, the airline isn't obeying the law:
"We are furious. What's deeply disappointing for consumers is that they appear to have a disregard for consumers and for the law. It's only when we get to the steps of the court very often, that they're prepared to comply with the law. That's clearly unacceptable."
Back home, the Commission for Aviation Regulation says it's fielding up to 300 complaints a week from passengers affected by the cancellations. The airline is facing a multi-million compensation bill for cancelled flights after it previously revealed it was shelving up to 50 flights a dayup ot the end of October.
Head of the Commission, Cathy Mannion is reminding people whose flights were cancelled with less than two weeks notice, they are entitled to 250 euro compensation;
"If you were given less than 14 days notice – you are entitled to compensation. So the onus is on passengers to make a claim to Ryanair for compensation. That's in addition to any other claims they make for care and assistance…..For example if someone was away on holidays and their flight got cancelled and their re-routed flight was two days later, Ryanair is then required to pay for the hotel, food and transport for those two days."