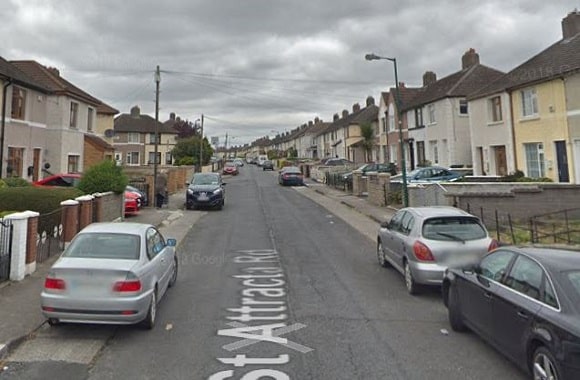 Shots were fired at a house in north Dublin over the weekend. The address on Saint Attracta Road in Cabra was sprayed with bullets as two youths and two adults were inside the home.
According to reports, the incident is in connection with a fireworks accident that happened recently in the area. That mishap resulted in a teenager losing an eye.
Dublin Live reports that four to five gunshots were fired at the house. Glass in the window of the door was smashed and bullet holes were discovered in the door frame.
The shooting took place after 11:30 pm on Sunday night but there were no reports of injuries.
According to the outlet, the attack on the property is believed to be linked to an accident involving fireworks which saw two teenagers taken to hospital.
The boys, aged 17 and 15, received "serious injuries" when they came into contact with a firework.
According to gardai, that incident occurred on Faussagh Avenue, Cabra, at around 10pm on Friday night. One receiving a serious injury to his eye and the other to his hand
It's reported that a source said the attack on the house was widely believed to be linked to the injury one of the kids received to his face.