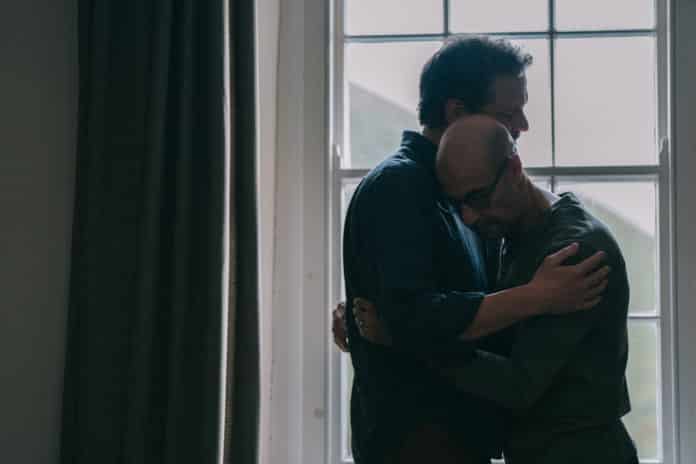 Having opened The Dublin International Film Festival to critical acclaim in March, SUPERNOVA is finally to open in Irish cinemas everywhere on Friday June 25.
Starring Academy Award winner Colin Firth and Academy Award nominee Stanley Tucci, SUPERNOVA is a heartrending modern love story about a same-sex couple struggling with a diagnosis of early-onset dementia who take a road trip together to reconnect with friends, family and places from their past.
SUPERNOVA is an original screenplay by Harry Macqueen (who also directs the film) and is the result of a lengthy and immersive research process. Over a three-year period, Macqueen worked closely with the UK's leading dementia specialists at UCL and The Wellcome Trust and collaborated with many individuals and families affected by the
condition.
"I have spent time with people who have since died both from dementia and suicide – in secret and in public – and seen the fallout from that first-hand. It has been one of the most profound and important experiences of my life," Macqueen says.
SUPERNOVA is a romantic, original & modern same-sex love-story that makes you think about how you would deal with the end of your life, or the life of someone you love, when you know it's soon coming. It's a tough tear-jerker but terrific ★★★★½
SUPERNOVA is one of the films that will be on screen when Light House Cinema in Smithfield re-opens their doors (again!) on Friday June 25th.
On the cinema's reopening, programmer Charlene Lydon said, "It's finally time to get back to doing what we do best – bringing audiences brilliant films to enjoy and the most gorgeous spaces to enjoy them in. There's lots to look forward to in the coming weeks and months with great new releases and lots to catch up on. I personally can't wait to get back to the big screen (and the popcorn) and make up for lost time and I'm sure I speak for the whole team at Light House when I say we can't wait to welcome everyone back to our big screens on June 25th."
Visitors to Light House Cinema in Smithfield will also get a chance to view Cartoon Saloon's WOLFWALKERS: ARTIST'S DRAWINGS exhibition when the cinema reopens.
Featuring original drawings, the exhibition gives a behind the scenes insight into the making of the Golden Globe, Oscar, BAFTA and IFTA-nominated animated feature.
WOLFWALKERS is the third animated feature from the now three-time Academy Award-nominee Tomm Moore (The Secret of Kells, Song of the Sea) and Ross Stewart and is co-produced by Kilkenny-based Cartoon Saloon and Melusine Productions.