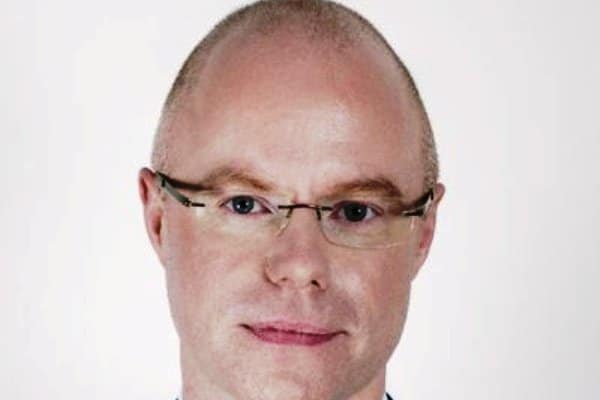 The Taoiseach has made false promises to the victims of the Cervical Check scandal, according to Fianna Fáil's Health Spokesperson.
Stephen Donnelly says Leo Varadkar needs to admit if he can't keep his pledge to ensure none of the women who had a false negative smear test will have to go through court proceedings.
This week terminally ill Ruth Morrissey brought her alleged misdiagnosis case to the High Court. In 2009, Ms. Morrissey of Schoolhouse Road, Monaleen Co. Limerick was wrongly told there were no abnormalities in a smear sample that had been analysed in a US lab.
She got the same good news when another sample was analysed by a Dublin-based lab three years later. The 37 year old was diagnosed with cervical cancer in 2014 and it came back this year.
The court heard earlier in the week that the HSE became aware of the incorrect reports in 2014, but she was only told two months ago.
Fianna Fáil's Health Spokesperson has called on the Taoiseach and the Minister for Health to either make good on their promises to women affected by the Cervical Check scandal, or apologise to them and their families for making false and empty promises they had no intention of keeping.
"On April 14th, Minister Harris during a press conference promised that no woman affected by the scandal would have to go to court.

"Since these promises were made, Emma Mhic Mhathúna has been forced to go to court at least four times. This week saw Ruth Morrissey in court. During her appearance, she said that she didn't think she'd have to give evidence in a court.

"In light of the clear promise made by the Taoiseach and Minister for Health, why would she believe any different? Instead, she had to sit in court, listening to legal arguments challenging her diagnosis.

"The Taoiseach promised these women and their families that this would not happen. Why has he not honoured that promise? Did he ever intend to honour it? Was he simply attempting to take pressure off his government? Either way, the women involved deserve an apology and an explanation. And they deserve a government that honours its word.

"At this state, it looks like these women were tricked into a false sense of security by the empty promises of the Minister and the Taoiseach. Their anguish and worry is now being further compounded by being forced to go to court to secure the damages they are undoubtedly entitled to.

"The State needs to ensure that no more women are forced to go to the courts as a result of the Cervical Check scandal. It is the very least this government can do for these women."