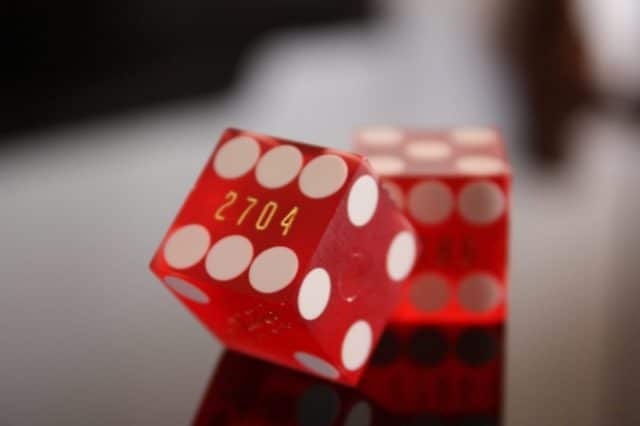 There are calls for the government to establish a regulatory body to protect people from the dangers of gambling.
According to a 2015 UCD study, between 28,000 and 40,000 people in Ireland suffer from a betting disorder.
Teenagers as young as 14 are betting in bookie shops, according to the head of Problem Gambling Ireland.
The Rutland Centre says around 12% of Irish adults bet with a bookmaker on a weekly basis.
Barry Grant, CEO of Problem Gambling Ireland, says it's now easier than ever to develop an addiction:
"It's very easy. We're the biggest online gamblers on the planet, we're also the biggest mobile internet users on the planet. So when you combine those two things and the fact that there's 24-hour access through betting apps and betting websites, it's very very easy to develop a gambling problem very quickly."
Barry Grant, says many experience a gradual progression towards addiction:
"Normally they would be be adults, but they could be in their early 20's. Quite often though at that point they've been gambling since they were 14 or 15. Quite often a lot of young men in particular will start at that age maybe doing the odd football accumulator in the bookies, then moving onto online, and then getting into a place where they're gambling at all hours of the day and night."
It comes as  Paddy Power Betfair has been fined £2.2M by the UK's gambling watchdog, for failing to protect customers who were displaying signs of problem gambling.
The Gambling Commission also says the company failed to stop stolen money being gambled.
It says "significant amounts" of stolen money flowed through the exchange, and Paddy Power Betfair has a duty to "prevent the proceeds of crime from being used in gambling."
The company, which has its headquarters in Dublin, admits breaching its social responsibility and says its focusing on making sure it doesn't happen again.
Paddy Power Betfair chief executive Peter Jackson said:
"We have a responsibility to intervene when our customers show signs of problem gambling. "In five cases our interventions were not effective and we are very sorry that this occurred.
"In recent years, we have invested in an extensive programme of work to strengthen our resources and systems in responsible gambling and customer protection."
Are you struggling to control your #gambling? Don't suffer in silence. Help is available. https://t.co/VINkDcOtrU pic.twitter.com/vvj7uf1tcy

— Extern Problem Gambling (@ExternProbGam) June 6, 2018