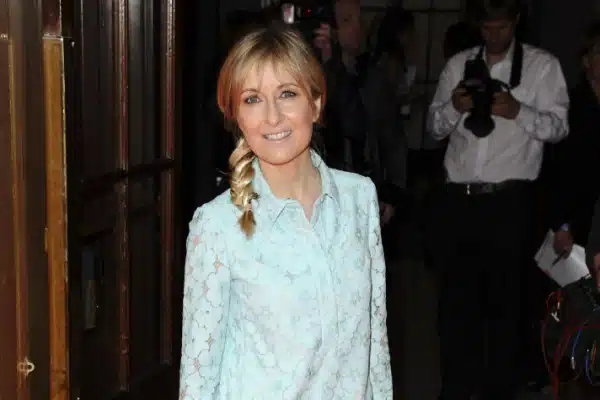 Would you like to listen to the article instead of reading it?
TV presenter Fiona Phillips has been diagnosed with Alzheimer's Disease. She is 62 years old.
The popular broadcaster and journalist who formerly hosted ITV breakfast show GMTV for 10 years from 1997, revealed this news to columnist Alison Phillips.
Confirming her diagnosis, Fiona Phillips spoked about how the disease has "decimated" her family, after her parents and uncle were previously diagnosed with dementia.
"carry on"
Adding that it has come as a shock to her, Phillips said, "It's something I might have thought I'd get at 80. But I was still only 61 years old".
Phillips explained that she was "more angry than anything else", as the illness already had such a profound impact on her family life.
"My poor mum was crippled with it, then my dad, my grandparents, my uncle. It just keeps coming back for us", Phillips stated.
"expecting a lot"
Elsewhere, Fiona Phillips also revealed that she had been undergoing trials at University Hospital in London for a drug known as Miridesap, a medication which could possibility slow the effects of this illness.
Phillips also hailed her husband Martin Frizell, who has been helping her take this medication. Frizell is the editor for ITV's 'This Morning' programme.
"Poor Martin, he has been injecting my stomach every day, he has been brilliant", she said. "The drugs are brand new and they're expecting a lot from this and so am I".
Despite her diagnosis, Fiona Phillips vowed to "carry on" as normal as possibility, but that she wanted to help others by sharing her story.
For the moment, Phillips insists she is "just getting on with it, I'm not taking notice of it".
"I'm just doing what I normally do. I don't want to not work, be sitting around playing with my fingers, or watching telly. I just like doing things", she added.
Fiona Phillips has always been outspoken about her parents' previous battles with Alzheimer's Disease, having presented a Channel Four documentary Mum, Dad, Alzheimer's and Me in 2009.
Earlier this year, former Sex Pistols' singer John Lydon's wife Nora passed away, following a long term battle with Alzheimer's Disease. More here.