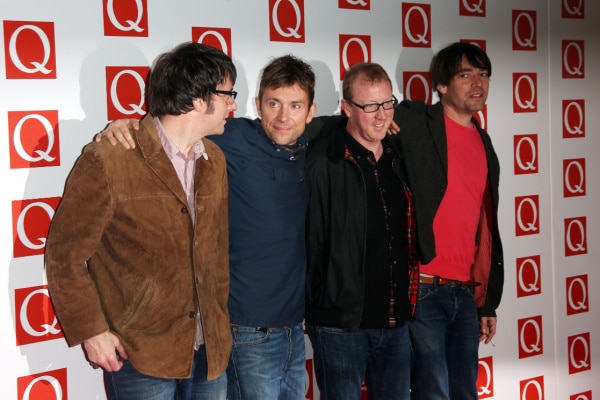 Would you like to listen to the article instead of reading it?
Blur have been forced to cancel their recent slot at the Beauregard Festival, after drummer Dave Rowntree sustained an injury.
The band were forced to pull the plug on this slot, with fans also growing concerned that they may be forced to cancel their upcoming shows at Wembley.
Following news of their cancelled French Festival slot, Dave Rowntree also shared this tweet.
"I am truly sorry to all the fans, who are disappointed that we are not playing Beaugard Festival", Rowntree tweeted. "I'm resting 'til Friday on doctor's advice to give my knee a chance to settle down".
He continued, "I've always loved France, and lived there a couple of years in my teens, so I'm even more upset that a French show was cancelled. But to be honest, whatever gig was next would have gone".
"To John and his team and everyone going to Beaurgard, I really hope to see you again soon. Lots of love. Dave".
Beauregard xx pic.twitter.com/v9sw4kuWxU

— Dave Rowntree (@DaveRowntree) July 4, 2023
"Bad news has just fallen"
The band's slot at the French festival has been given to Royal Blood as a result, after Blur drummer Dave Rowntree picked up a knee injury.
In a statement translated into French, the venue wrote, "The bad news has just fallen: Blur will not be able to perform their concert in Beauregard".
"Dave Rowntree, the drummer, was injured this weekend and must rest for future shows".
Blur had released their latest album 'The Ballad Of Darren' back in May, an album described by frontman Damon Albarn as "an aftershock record", which entails "reflection and comment on where we find ourselves now".
The album, 'The Ballad Of Darren' arrived on June 21 vai Parlophone. It is also the first album released by the band since 2015, 'The Magic Whip'.
Back in May, the band released the single 'The Narcissist'. Check that out and Nova's report here.