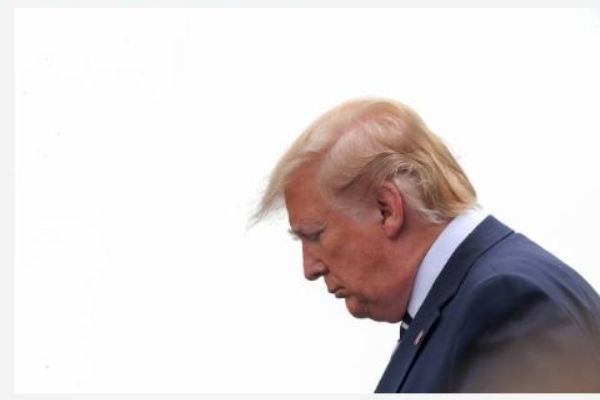 A poll conducted by Donald Trump's former favourite US tv news network, Fox News, reveals the stark reality of the president's decline in popularity in the middle of the current coronavirus pandemic and his altogether bleak re-election chances in November.
The poll, conducted between Sunday and Wednesday and released on Thursday, suggests that Trump's support among two critical groups of voters – independents and older voters – has collapsed amid the disastrous US handling of the covid-19 wipeout in many states.
That unique figure, the lesser spotted US independent voter are likely to back Democrat, Joe Biden, who's clear of the incumbent by 13 percentage points, while those impacted most by the virus, voters over the age of 65 support Biden by 17 points. The latter group is particularly troubling for Trump, as they generally turn out in big numbers on polling day.
In 2016, Trump won independents by four percentage points and seniors by seven percentage points.
The random poll of 1,207 would be voters suggests that more people trust Biden on healthcare and deling with coronavirus, while 3% of those polled trust the president on issues related to the economy.
In the Fox News poll, Biden leads Trump by 48-40%, but 11% of those surveyed said they are undecided or plan to vote for someone else. Fox has the president's personal favourability rating at 43% against 55% who hold negative views of him – including 45% who view him as "strongly" unfavourable.
Trump attacked Fox News polls as "fake" and suggested that the network should fire its pollsters.
Why doesn't @FoxNews put up the CNBC POLL or the (believe it or not!) @CNN Poll? Hope Roger A is looking down and watching what has happened to this once beautiful creation!

— Donald J. Trump (@realDonaldTrump) May 22, 2020