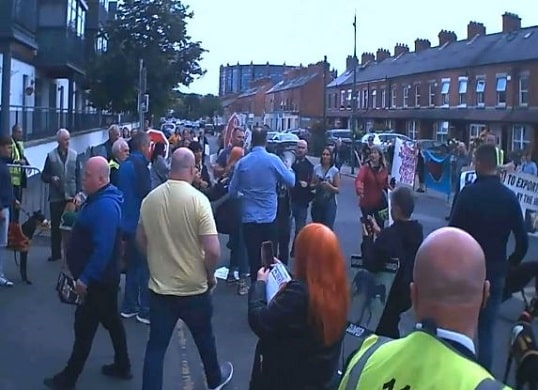 Gardaí are investigating reports of an altercation at Shelbourne Park last night.
Videos posted on social media by the National Animal Rights Association shows a heated argument between protesters and other people at the entrance to the greyhound track.
Gardaí say they're investigating reports of an alleged assault on a man in his fifties, who claims he was punched.
They say there are also reports of an assault on a woman in her thirties. Neither were treated in hospital.