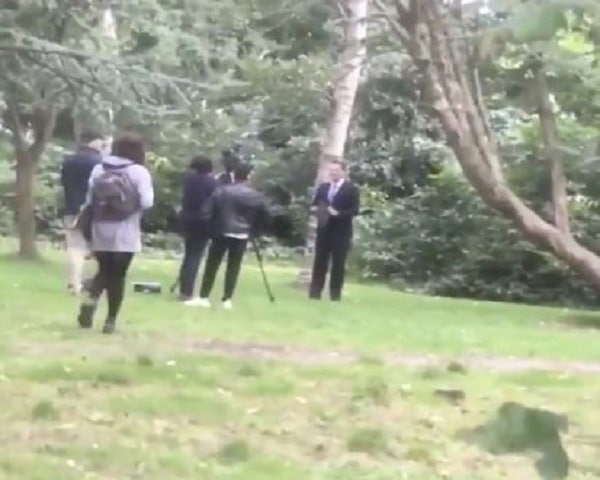 Update: A smoothie was thrown at The Tanaiste.
Footage has surfaced on online of a woman strolling up to the former Taoiseach as he's being filmed for TV in a park.
The woman is seen talking to the crew, pausing, then walking over to Varadkar.
She says some words then lifts her arm and lobs her smoothie straight into Leo Varadkar's face and all down his suit.
The woman then turns around and runs off.