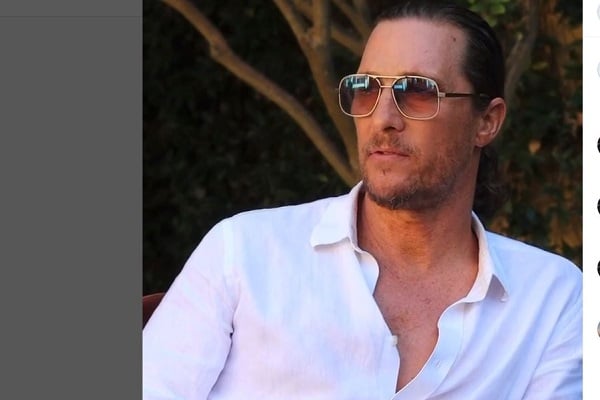 Over the weekend, Mathew McConnaughey visited his hometown of Uvalde, Texas for the first time since the tragic events which took place at a local elementary school.
Last week, 18 year old Salavador Ramos entered Robb Elementary School, before fatally shooting 19 students and two teachers dead. He was subsequently shot dead by police officers.
McConnaughey already paid tribute to the victims via Instagram, whilst calling for stricter rules to be implemented regarding gun rules in the US.
He also stated that "we must do better".
"As you all are aware there was another mass shooting today, this time in my home town of Uvalde, Texas", McConaughey said.
The Time To Kill star also added, "Once again, we have tragically proven that we are failing to be responsible for the rights our freedoms grant us".
"This is an epidemic we can control, and whichever side of the aisle we may stand on, we all know we can do better".
"Action must be taken so that no parent has to experience what the parents in Uvalde and the others before them have endured".
"And to those who dropped off their loved ones today not knowing it was goodbye, no words can comprehend or heal your loss, but if prayers can provide comfort, we will keep them coming".
See the post in full here.
"Thank you Mathew" – Republican Gonzalez Praises McConnaughey
Mathew McConnaughey lived in Uvalde, Texas until he was 12 years old. His mother was also a teacher at the local elementary school where this tragic shooting took place.
Republican Representative Tony Gonzalez also accompanied the actor. He also subsequently tweeted his gratitude to McConnaughey for consoling the community. He did not speak to the press at the time.
"Thank you Matthew for helping to heal our community", Gonzalez tweeted. "Your visit brought so many smiling faces to Uvalde. See you soon my friend".
Rock musicians from around the world also reacted to the tragic Texas shooting. Find out what was said here.