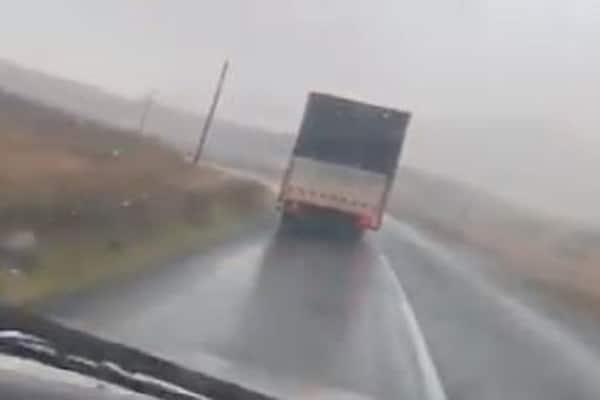 Storm Jorge has been battering the country today. Winds of over 130 km per hour have been recorded.
A video filmed on Galway roads shows striking winds knock a lorry on its side in the middle of the road.
The incident happened on the N59 near Maam Cross in County Galway on Saturday afternoon.
Everyone be careful out there. This was a truck being blown over by the wind near Maam Cross in Galway. #StormJorge
🎥whatsapp pic.twitter.com/DLl8Pd1Hom

— Donal Doc GolfCentralDaily (@GolfCentralDoc) February 29, 2020