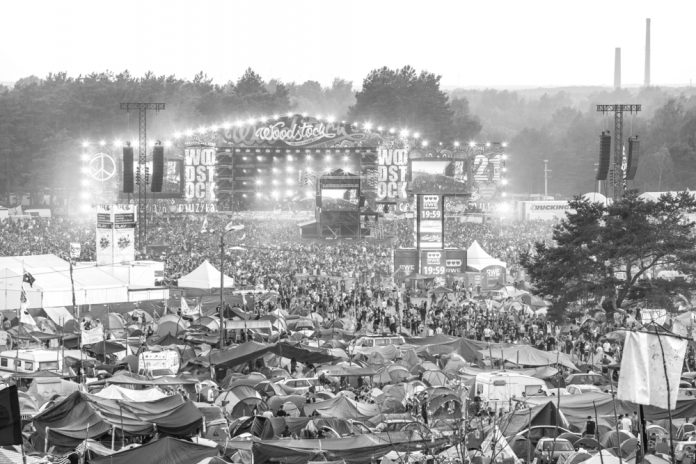 According to sources Netflix is developing a docuseries focused on the infamous Woodstock '99 music festival.
The four-day event was designed to celebrate the anniversary of the original festival which took place 30 years previous in 1969.
However, it's remembered for rioting, looting, and sexual assault allegations.
Deadline announced that a new documentary series has started production via Raw and BBH Entertainment, known for Fear City: New York vs. The Mafia and the Depeche Mode movie Spirits in the Forest, respectively.
"According to sources, the series will delve deep into the culture that created Woodstock '99 and tell the real story behind how 'three days of peace, love and music' went down in flames," Deadline noted. "Featuring unseen archive footage and intimate testimony from people behind the scenes, on the stages and in the crowds, the series aims at telling the untold story of a landmark musical moment that shaped the cultural landscape for a generation."
Pic: Maciej Bledowski