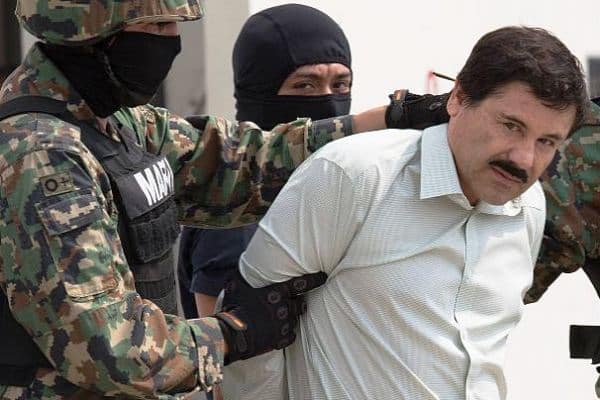 The notorious Mexican drug baron Joaquin Guzman a.k.a. 'El Chapo' has been sentence to life in a maximum-security US prison.
The drug kingpin was found guilty in February of running an industrial-scale smuggling operation after a three-month trial.
Guzman and his murderous Sinaloa drug cartel made billions in smuggling tons of cocaine, heroin, meth and marijuana into the US.
New York jurors, whose identities were kept secret for their own protection, took six days to reach a guilty verdict after sorting through an "avalanche" of evidence gathered since the late 1980s.
Guzmán, whose nickname means "Shorty," developed a reputation as a Robin Hood-like figure that made him a folk hero to many in his home state of Sinaloa, where he was born in a poor mountain village.
He is being held in solitary confinement in the Metropolitan Correctional Center, a fortress-like jail in lower Manhattan.
Before he was finally captured in 2016, Guzmán twice escaped maximum-security prisons in Mexico. He was extradited to the United States to face trial in January 2017.
Guzmán made a name for himself as a trafficker in the 1980s by digging tunnels under the US-Mexico border that allowed him to smuggle drugs more quickly than any of his rivals.
He amassed power during the 1990s and 2000s through often bloody wars with rivals, eventually becoming the best-known leader of the Sinaloa Cartel.
His 11-week trial, which featured testimony from more than a dozen former associates of Guzmán who had made deals to cooperate with prosecutors, offered the public an unprecedented look at the cartel's inner workings.
The witnesses, who included some of Guzmán's top lieutenants, a communications engineer and a onetime mistress, described how he built a sophisticated organization reminiscent of a multinational corporation.
He sent drugs northward with fleets of planes and boats, and had detailed accounting ledgers and an encrypted electronic communication system run through secret computer servers in Canada.