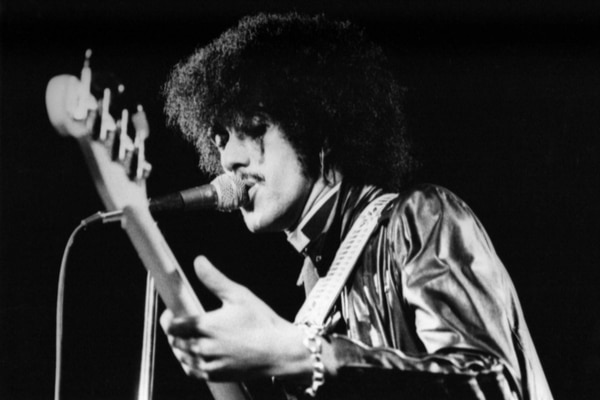 Would you like to listen to the article instead of reading it?
Every day on Radio Nova, just before 11am, we play a couple of songs key to "today in music history" Have a listen! But for now – here's some light reading and watching. April 13th in Music History looks like this.
1965, The Beatles record the song 'Help!' during an evening recording session at Abbey Road in London.
1967, Nancy and Frank Sinatra were at No.1 on the UK singles chart with 'Somethin' Stupid', (making them the only father and daughter to have a UK No.1 single as a team – Until 2003 and Kelly Osbourne went to No.1 with dad Ozzy)
1971, The Rolling Stones released 'Brown Sugar' taken from their latest album Sticky Fingers, the first record on their own label, Rolling Stones Records, which introduced the infamous licking- tongue and lips logo.
1979, Thin Lizzy, released their ninth studio album Black Rose: A Rock Legend. The album, which featured guitarist Gary Moore, contained the hits 'Do Anything You Want To', 'Waiting For An Alibi' and 'Sarah', which was written with Moore about Lynott's newborn daughter.
2002, Thieves broke in to a house in Bexhill, Sussex and stole a hi-fi system and several CD's. They left albums by Madonna, Robbie Williams and Oasis but took the owners entire Showaddywaddy collection.
2009, 68-year-old US music producer Phil Spector was convicted of murdering actress Lana Clarkson, after a five-month retrial.
2011, A portrait of Pink Floyd founder Syd Barrett was returned to the London art gallery it had been stolen from the previous week.
2012, Five of Tom Petty's guitars were stolen from a soundstage in Culver City, California, where Petty and his band, the Heartbreakers, were rehearsing for their upcoming worldwide tour. They are recovered from a pawn shop a week later.
Happy Birthday American drummer "Mighty" Max Weinberg, he of Bruce Springsteen's E Street Band.
Don't forget you can now get This Week in Music History from Nova.ie and Radio Nova.
To subscribe to the podcast, just click here