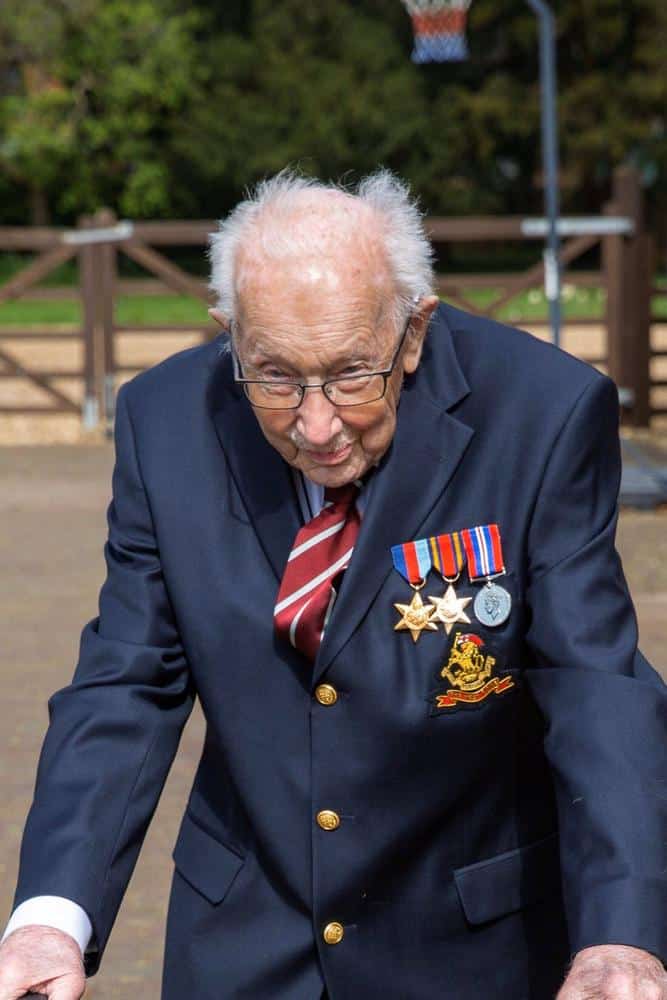 A 99-year-old World War II veteran has raised £6 million for the NHS by walking laps of his garden.
Captain Tom Moore's target was to raise £1,000 for the NHS by vowing to do a 100 laps of his back garden before his 100th birthday on April 30th.
But within 24 hours he had surpassed his target as donations continued to flood in.
Over 170,000 people from around the globe have donated to Tom's fundraising page helping him smash his target and as of today April 15th he has raised over £6 million!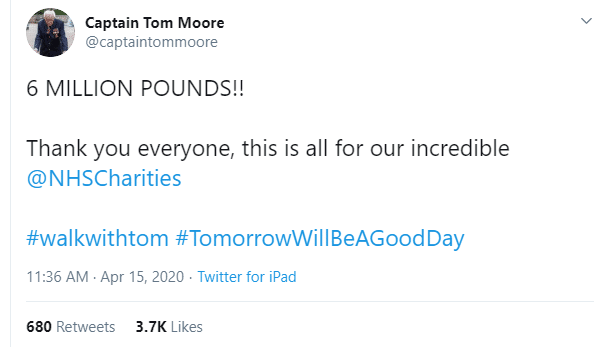 Speaking to BBC News Mr Moore said: "It seems almost like fairy land to think that we started off at 1,000 to a sum of money that's not believable, is it?"
Mr Moore, originally from Keighley in Yorkshire, who recently had a hip operation, is ahead of schedule with his walking, and hopes to complete the 100 laps challenge by tomorrow.
Well done Sir!
Photo Crd: Reuters