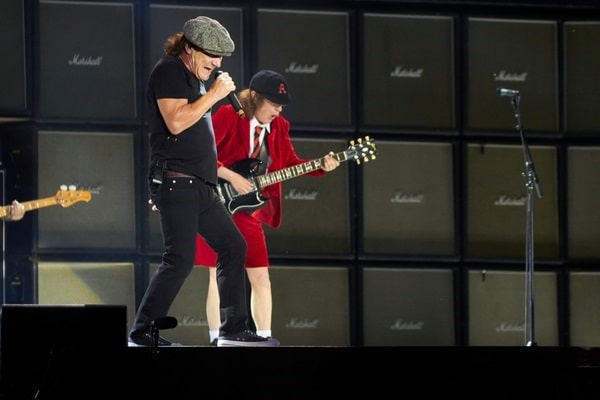 Would you like to listen to the article instead of reading it?
AC/DC performed their first show in 7 years over the weekend.
The band performed at the weekend's Power Trip Festival in California AT the weekend, and the line up included a return to the fold for bassist Cliff Williams.
Other AC/DC bandmates also include Brian Johnson, Angus Young, rhythm guitarist Stevie Young, alongside drummer Matt Laug.
The performance took place at the Empire Polo Club, and you can check out footage of this performance below.
AC/DC Reunited
The Power Trip festival saw frontman Brian Johnson return to the line up on stage for the first time since 2016. His last performance with AC/DC took place at the 'Rock or Bust' World Tour.
Opening their 24 song live set with 'If You Want Blood (You've Got It)', other AC/DC classics were performed, including 'Thunderstruck', 'Highway To Hell', 'Have A Drink On Me', and 'Back In Black'.
They also debuted tunes 'Shot In The Dark', and 'Demons Fire' from their 2020 album, 'Power Up'.
While he had not been performing with AC/DC, frontman Brian Johnson joined singer Sam Fender on stage at St James' Park, as they treated fans to some classic tracks from the legendary rock band during the Summer.
Check these performances out and Nova's report here.