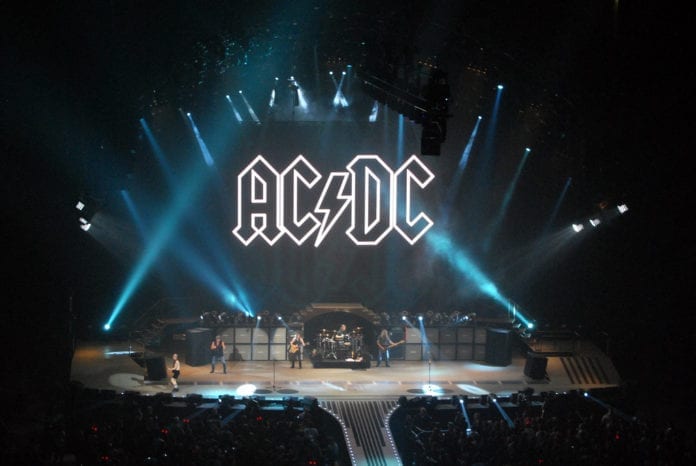 AC/DC's iconic Back In Black album was released 25th July 1980. The album was the band's seventh and the first to feature new singer Brian Johnson following the death of former frontman Bon Scott of alcohol poisoning earlier that year.
Following the success of the previous year's Highway To Hell the band's reputation was beginning to grow around the world. The Young brothers, Malcolm and Angus knew that they would need to build on their previous work if they were to become one of the biggest bands in the world.
However their plans were brought to a halt following the death of Scott who was found dead in a friend's car in February. The Young brothers pressed on ahead with the album in memory of Scott, devoting the all black cover as a sign of mourning. They brought in singer with the glam band Geordie, Brian Johnson to complete the album.
The album exploded thanks to singles 'You Shook Me All Night Long' and the title track with many of it's deeper cuts becoming fan favourites to this day.
Back In Black, along with a relentless high octane stage show, helped make AC/DC one of the world's most popular bands. The album would go on to be the second biggest selling record of all time with around 42 million units sold worldwide.
AC/DC play Dublin's Aviva Stadium on the 1st July 2015.
Track Listing
Side One
1 – Hells Bells
2 – Shoot To Thrill
3 – What You Do For Money Honey
4 – Given The Dog A Bone
5 – Let Me Put My Love Into You
Side Two
1 – Back In Black
2 – You Shook Me All Night Long
3 – Have A Drink On Me
4 – Shake A Leg
5 – Rock And Roll Ain't Noise Pollution
Photo Credit: Zhu