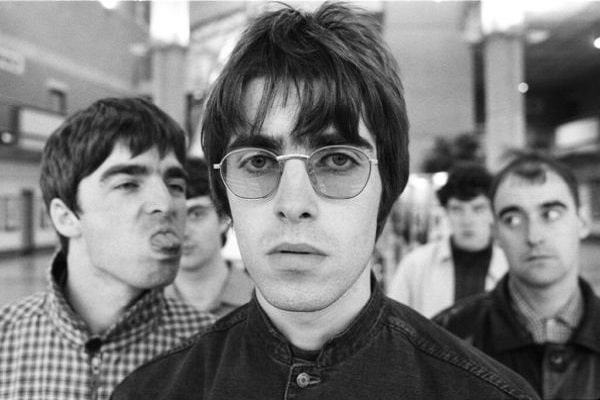 Would you like to listen to the article instead of reading it?
Oasis mark the silver anniversary of their 1998 B-Sides album, 'The Masterplan,' with a remastered, reissue.
Manchester's Britpop icons have always been known for the quality of their B-sides, with many becoming as beloved as the singles they backed. This collection stands as testimony to that incredible era.
The reissue is due for release on 3rd November via Big Brother Recordings Ltd.
Featuring remastered audio, taken from the 'Chasing The Sun' reissues – available for the first time as one collection – 'The Masterplan' is an extraordinary collection of B-sides originally featured on singles from Oasis' era-defining first three albums, 'Definitely Maybe' (1994), '(What's The Story) Morning Glory?' (1995), and 'Be Here Now' (1997).
The album includes beloved fan favourite tracks 'Acquiesce,' 'Half The World Away,' 'Talk Tonight,' and the epic title track.
Noel has often described 'The Masterplan' as one of the best songs he has ever written.
In fact, when speaking about his disappointment in how Oasis' third LP, 'Be Here Now,' ultimately turned out, Gallagher said that "it goes back to giving all those great songs away as B-sides."
Instead of stockpiling his best work for the next studio album, Gallagher would take whatever the most recent song he had written at that moment and use it for the band's next B-side.
"Everybody in the world said to me about 'The Masterplan' – 'Why are you putting it as a B-side?' I said, 'They asked me to write a B-side and that's what I've wrote,'" Gallagher recalled.
"It's a missed opportunity for me. At that time, after 'Morning Glory,' if we could have followed that up with something as good… I don't think there would be religious wars anymore, because I would be a bonafide God on Earth," he added.
Formats for the new re-issue include CD, Heavyweight Black LP and official store exclusive Cream Cassette and Green/Black Marbled LP.
'The Masterplan' charted at No.2 in the UK Official Album Chart UK selling over 122,000 copies in its first week. It went on to be certified triple platinum and has sold over three million copies worldwide.
While Oasis fans are always happy with remasters and reissues… It's safe to say, they are ready for a reunion.
Watch the trailer for the classic reissue here