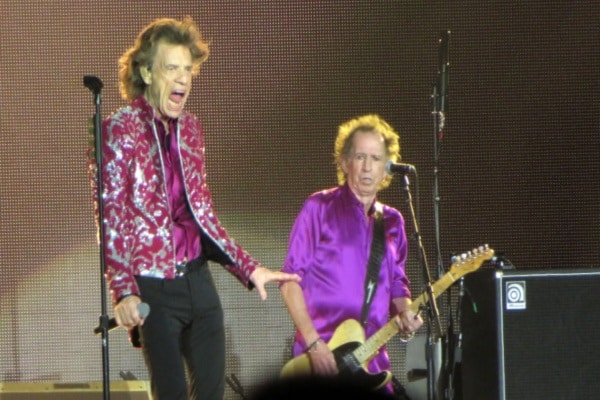 Would you like to listen to the article instead of reading it?
Not content with one new album, Rolling Stones are to release a follow up very soon, according to Mick Jagger.
Jagger made these comments in a recent chat with Canadian podcast 'Q with Tom Power', after the Rolling Stones released their latest album 'Hackney Diamonds' earlier this month, their first new release since 2005's 'A Bigger Bang'.
"This won't be the last album. We are two-thirds through the next one", Jagger revealed recently.
'Hackney Diamonds' was launched at Hackney Empire Theatre earlier this month, with our very own Dee Woods in attendance, alongside Jimmy Fallon.
The band also released their accompanying single 'Angry', from this album. More on this from Nova here.
"we really rocked it" – Jagger
'Hackney Diamonds' also shows the Rolling Stones collaborating with a number of household names, including former Beatle Paul McCartney, Elton John among others.
On their current album, Jagger admitted that the band's collaboration with McCartney was unexpected.
"Paul was in LA when we were recording and he was supposed to work with Andy one week", Jagger revealed. "Andy had said, 'I am working on this record and I will be on it for six months if I do nothing else".
Jagger continued, "Andy said, 'Why don't we get Paul to come in?'. We suggested he played on this tune, and he really rocked it. We were all in a room together".
"It seemed so natural and Paul was so relaxed and he enjoyed it. John [Lennon] was a close friend of mine and he was so acerbic".
"Paul is a different kind of personality. We don't see each other that much but we do text".
Along with Lady Gaga, and Stevie Wonder, the album also includes two songs featuring late Rolling Stones drummer Charlie Watts. Watts passed away in 2021.
The two tracks featuring Watts, 'Live By The Sword', and 'Mess It Up', were recorded in 2019. More on that from Nova here.